Business Hours
Sunday-Thursday: 9:00 am – 8:00 pm
Friday: Closed.
Price: Starts from 300 AED
Diagnosis Time: 40 Minutes
Repair Time: 1-2 Days (Depending on the Problem)
Site Visit Charge: 49 AED
Your laptop relies on various important components for functioning. The LEDs featured in it are among its most crucial parts. Now, pretty much all components of your laptop, be it hardware or software, are vulnerable to damages. So, the LEDs featured in it are no exception. 
You might come across a wide range of problems with your laptop's LEDs. Apart from the ones on the screen, that also applies to those under the keyboard. In any case, you'd surely want a long-lasting solution to this problem. And, we can provide that to you whenever you need it. 
We, at Laptop Repair Service Dubai, offer you optimal solutions for all your laptop LED problems. With us, you can get fast repairs at reasonable costs. So, reach out to us if you want a promising laptop LED repair Dubai. 
We Can Fix All Laptop LED Issues
Your laptop's LEDs might face quite a wide range of issues when you're using the device. And that can significantly affect your device's performance. Getting professional help assistance is the best way to ensure a quick and effective solution. We can provide you with optimal repair services for the following common laptop LED issues: 
Cracked Display
Your laptop's LED screen might get damaged under various circumstances. And that might often affect its performance quite significantly. In such cases, you'd want to get a solution as soon as possible. Now, the best solution for this issue is to replace the screen. We can provide you with a quality replacement LED screen for your laptop at a fair price. Moreover, we'll do that within the shortest possible time. 
Displaying The Wrong Colours
This is quite a common issue that you might face with your laptop's screen. Usually, this problem lies in the graphic processing unit (GPU). And, you'd need professional skills and tools to fix it in that case. So, you must reach out to our experts to get an optimal solution. 
Colour Distortion
Many laptop users have complained to us about colour distortions. This issue doesn't always require you to get a repair. You might be able to fix it by adjusting the brightness and contrast. So, go to the settings and make the necessary changes as per your preferences. If that doesn't fix the problem, that might indicate loosely connected monitor cables. Thus, you must call us for a quick inspection in such a case. We can diagnose the problem accurately and fix it within the shortest possible time. 
Not Turning On
Can't turn on your laptop screen? Then, connect the device to the charger and try to power it on. If the screen still shows nothing, that could indicate a wide range of issues. Usually, the issue might lie with the motherboard or adapter. In any case, you might need to open up the device to fix the issue. So, you must let our professional technicians handle that task.
Blank Screen
Sometimes, your laptop might not show anything after you've started it. In such cases, you might need to get a professional repair or it. Before that, you must try hard resetting your laptop and see if that does the trick. In case it doesn't, simply call us to inspect your device. We can quickly repair or replace the motherboard to fix this problem, if that's required.
The Screen is Too Dim
You might lower the brightness of your screen to save the device's battery. But, does it appear too dim? Then, increase the brightness and disable the power saver to fix the issue. Reach out to us if that's ineffective in fixing the issue. We'll find out the cause behind this issue and apply the most appropriate solution to it. 
Dead Pixels
Many laptops come with manufacturer warranties covering this issue. So, you must check whether this applies to your case. If it doesn't, you need not worry at all. You can find many software tools out there to fix this issue. However, they can't always provide you with an effective solution. Also, replacing the screen is the best way to fix this issue in the long term. And, we can provide you with that within a fairly short time. 
Keyboard Backlight Not Working
The LED backlight under your keyboard might fail due to various reasons. In many cases, you can fix it by updating your device's system. If that doesn't help, there isn't anything else you can do by yourself for a solution. So, reach out to us without any further delay and we'll ensure an effective repair. 
Vertical Coloured Lines On Screen
You must restart your laptop, if you face this issue while using it. If the problem persists, it might indicate screen damage. In that case, you must reach out to us for a fast and affordable screen replacement. 
Why Choose Us?
We are capable of meeting most laptop repair needs without any downtime. And, our services come with many impeccable features:
We only house skilled technicians who are certified and trained in repairing every laptop LED. Our technicians can deal with pretty much all kinds of laptop problems. 
You can easily book our service and we have kept the hiring process quite accessible. Further, you can choose from our range of laptop services by giving us a call. 
We are known for our dedication and quick response. We proceed with your requests without causing any unnecessary delay. 
With our service you get a 100% Satisfaction guaranteed. We can assure you of a highly effective laptop solution as per your requirements.
Choose our pocket-friendly and don't fret over spending a 1000 AEDs. We offer you quality laptop solutions at budget-friendly prices. The charges are based on the problem.
Contact Us
You can speak to us during our business hours by dialling our number. Go through our hassle-free booking process and we'll reach out to you as soon as possible. Also, we welcome any service-related queries and would be happy to clear them. So, why wait! Book a service today.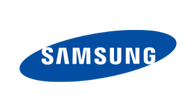 Samsung Laptop LED Repair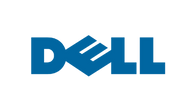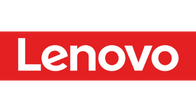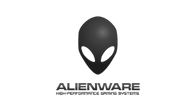 Alienware Laptop LED Repair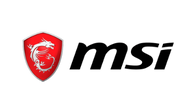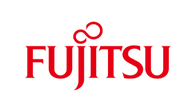 Fujitsu Laptop LED Repair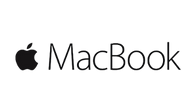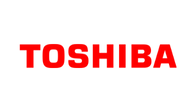 Toshiba Laptop LED Repair