Laptop Screen Replacement
Business Hours
Sunday-Thursday: 9:00 am – 8:00 pm
Friday: Closed.
Price: Starts from 300 AED
Diagnosis Time: 40 Minutes
Repair Time: 1-2 Days (Depending on the Problem)
Site Visit Charge: 49 AED

The latest laptops come with durable and large displays. With such a huge screen, laptop users can now improve their productivity. Almost every laptop manufacturer has included an OLED screen in the new laptops. Though, this screen can resist water spillages but can't withstand accidental damage. 
Therefore, if the laptop screen has cracked after the accidental drop, replace it immediately. Simply, get in touch with Laptop Repair Service Dubai. We offer instant screen replacement Dubai services to our customers. 
Moreover, we have teamed up with top-ranked technicians of Dubai. Starting from OLED to LCD, our experts can replace every type of laptop screen. We have immense expertise in resolving critical laptop screen-related issues. More than 1000+ have availed our on-site screen replacement services. 
Don't try to replace the broken laptop screen with D-I-Y hacks. Instead, schedule an appointment with us and install a new screen in minutes. Don't spend 1000 AEDs, when you can replace the laptop screen at an affordable price. 
A Wide Range of Laptop Screen Replacement Dubai Services, We Offer
Undoubtedly, the screen is the most fragile component of a laptop. Over time, due to consistent usage, this laptop unit can get damaged. As a result, you will face hindrances while using the device. 
Don't let any screen glitches affect the daily office-related work. Join hands with Laptop Repair Service Dubai for instant recovery. We have a team of experienced technicians who have 10+ years of experience. Our professionals are available round the clock to replace the malfunctioned screens. 
Moreover, certain signs indicate the laptop screen needs to be replaced.  And, our laptop screen replacement Dubai experts are aware of all the possible screen damage signs. So, if you are in a dilemma about whether you should replace the screen or not, contact us. 
Our professionals will initially opt for in-depth analysis, and after that, we will replace the screen. But, before that, you should first know when we offer our laptop screen replacement Dubai service. 
Here are the instances when you can book our experts to replace the business or gaming laptop's screen:
Black Laptop Screen
Imagine a situation where you are about to send a file to a client and the screen turns black. That could bring a lot of inconveniences, especially if you don't know how to fix it. But, you don't have to worry about anything when we are there for you. Our professionals have eliminated this screen problem from more than 100+ laptops. Moreover, we know the potential reasons behind this complicated screen mishap. 
Most laptop users think that the laptop screen has turned black for low battery charge. But, that's not the issue. Due to connectivity problems, this screen error takes place in the device. Additionally, a corrupted or incompatible display adapter driver can lead to this problem. Whatever the reason is, we can fix it with our extensive skills and knowledge. 
So, hurry up! Grab an affordable service deal and replace the laptop screen within a stipulated time. 
Cracked or Broken Laptop Screen Replacement
Don't use a laptop that has cracks on it. Instead, consider replacing it by connecting with Laptop Repair Service Dubai. Many laptop users tend to buy new devices after breaking the screen. But, that is what you should not do in the first place because every laptop screen can be replaced with our professional involvement. 
Do you want to replace the cracked screen in an hour? Mention the screen size and time when you want us to replace the cracked screen. And, don't forget to mention the home or office while booking our service. Based on this, we will arrive at the destination to offer the ultimate solution. We will even install a premium quality screen protector if requested. 
Pixel Issues on the Laptop Screen
Pixel defects can be hard to resolve. Sometimes, it might be difficult to detect dead or stuck pixels. Usually, this sort of problem occurs when dust particles accumulate inside the screen. Sometimes improper screen alignment can also cause pixel issues. 
A broken transistor may also be an underlying reason behind the pixel defects. So, our laptop screen replacement Dubai experts will first remove the dust particles. After that, we will reinstall the laptop screen to fix this unwanted laptop problem. 
Additional Laptop Screen Issues, We Deal with
Are you getting horizontal lines on the laptops green? Or, facing frequent screen freezing issues? Engage with our laptop screen replacement Dubai experts beforehand. At Laptop Repair Service Dubai, we deal with a wide range of screen problems. 
Moreover, if you are experiencing screen resolution issues, consider replacing the screen. We would recommend you to install a new laptop screen, if there are backlighting issues. 
List of Laptop Brands where We Have Replaced the Screen 
Laptop Repair Service Dubai has replaced the screens from different laptop brands. Whether you own a Dell or HP laptop, we can help you to get a new screen. Different laptop models contain different sizes of displays. Thus, make sure to mention the model number of the laptop. 
Here is the list of the laptop brands where our professionals have worked – Lenovo, Asus, Apple laptops. Micromax, Acer, MSI, Fujitsu, Honor, iBall and LG.
Why Should You Consider Hiring Our Laptop Screen Replacement Dubai Services Expert?
Laptop Repair Service Dubai has 100% success in laptop screen replacement. Additionally, our professionals use advanced tools and equipment to replace the laptop screen. All the laptop screen replacement works are accomplished in a clean lab. 
We provide utmost attention while replacing the cracked laptop screen. When it comes to reliability, our technicians are hard to compete with. So, get the screen replaced at a reasonable price from our dedicated experts. 
Best Technicians are a Call Away!
Need more information about our service company? Contact us and get instant clarification from our customer support team now. No more standing in long queues, replace the screen now!
Asus Laptop Screen Replacement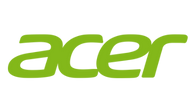 Acer Laptop Screen Replacement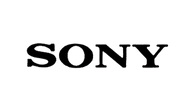 Sony Laptop Screen Replacement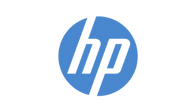 HP Laptop Screen Replacement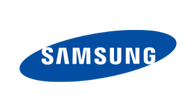 Samsung Laptop Screen Replacement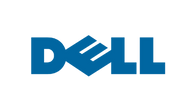 Dell Laptop Screen Replacement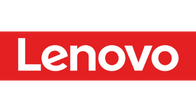 Lenovo Laptop Screen Replacement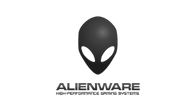 Alienware Laptop Screen Repair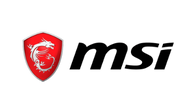 MSI Laptop Screen Replacement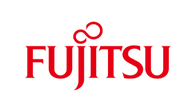 Fujitsu Laptop Screen Replacement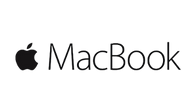 MacBook Screen Replacement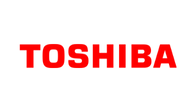 Toshiba Laptop Screen Replacement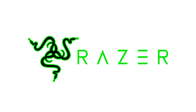 Razer Laptop Screen Replacement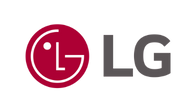 LG Laptop Screen Replacement