Laptop Overheating Repair
Business Hours
Sunday-Thursday: 9:00 am – 8:00 pm
Friday: Closed.
Price: Starts from 100 AED
Diagnosis Time: 40 Minutes
Repair Time: 1-2 Days (Depending on the Problem)
Site Visit Charge: 49 AED
Laptops are those devices that you use on a daily basis. As a consequence, your laptop can go through numerous wear and tear. One of the most common laptop troubles is overheating the laptop. And, there are more than a single reason for your laptop to be too hot. 
Consistent overheating the laptop can damage the inner parts of your laptop. Hence, it will be wiser if you eradicate the chances of laptop overheating through reliable solutions.
Laptop Repair service Dubai introduces you to the efficient laptop overheating repair Dubai services for a better performance of your device. Overheating concerns are real, and your laptop might experience unexpected freezing just because of overheating. Therefore, don't take overheating issues for granted. You should better swing into a professional laptop overheating repair Dubai solution from us.
We have done a great deal of research in the field of laptop overheating. The reasons can be both software and hardware-related. The worst thing about overheating a laptop is that it can restrict the normal function of the machine. And, you have to put a full-stop on your productivity and day-to-day job. Don't let it happen and find the right cure with Laptop Repair Service Dubai.
Our full-proof diagnosis and repair initiatives are guaranteed to provide you with an efficient and flawless experience. However, overheating doesn't come with prior notice. But, our technicians can handle any kind of laptop dilemma with the best-in-class technology. Thus, connect to our laptop overheating, repair Dubai services and witness the change.
Laptop Overheating Repair Dubai Services We Help you with
Improper scope of ventilation, careless usage, and mishandling accelerates the chances of laptop overheating. But, these are not all the reasons behind an overheating laptop. According to our experienced technicians, inappropriate fan speed can also affect the dissipation of heat from your laptop. Well, the good news is that you can avail our laptop overheating repair Dubai services for instant relief.
How can you understand that your laptop is overheating? On touching, your laptop will feel too hot. In addition, if you inspect the area near the exhaust fan, then you might notice that warm air is blowing out from there. Some users have even reported that the laptop goes completely blackout when they are running graphics-intensive games or applications. So, all the above-mentioned ones can be the symptoms that your laptop is suffering from overheating.
On the other hand, an overheating laptop can lead to different future issues. According to the experts of Laptop Repair Service Dubai, the video card can collapse due to too much overheating. 
In addition, the battery can lose its longevity due to unexpected overheating. Overheating can damage USB ports, power supply, keys, DDR memory modules, and Windows booting.
In short, the consequences of overheating can be deadly for your laptop. Apart from overheating your laptop, it can pose risks for other counterparts. Hence, it will be better if you consider our laptop overheating repair Dubai services. Our in-house technicians and engineers can easily fix the overheating issues. Whether the issue is physical or logical, we have everything that can cure your laptop.
Brands We Attend under our Laptop Overheating Repair Dubai Services
Laptop Repair Service Dubai is a prominent name in the laptop repairing industry at an affordable price range. In addition to this, our technicians are never partial to the repair of different laptop brands. Whatever brand it is, you can find an all-in-one solution for every brand present in the market of Dubai.
We provide an all-rounder overheating solution for all leading laptop brands, such as Dell, MacBook, Acer, Toshiba, LG, Sony, Asus, HP, Fujitsu, Samsung, Razer, Lenovo, and much more. 
Here are a few laptop models that we have recently addressed with our laptop overheating repair Dubai services:
MacBook Air 2020
Dell XPS 15
HP Compaq Presario 1700
Sony Vaio
Acer Swift 5
Asus ZenBook 14
Huawei MateBook
Lenovo ThinkPad Nano X1
Why Choose our Laptop Overheating Repair Dubai Services?
We, at Laptop Repair Service Dubai, offer personalised laptop repair services. We focus on the issues our customers are facing every day and come up with an impeccable solution. 
The solution will be powerful enough to keep a cap on the laptop issue for a longer period. You can avail a plethora of advantages with our laptop overheating repair Dubai services. 
Laptop Repair Service Dubai offers only qualified and certified assistance on its behalf. You can come across only experienced technicians from our support team. Every service will meet your expectations.
Our technicians assist you through only approved tools and technologies to fix any kind of glitches found in laptops. We have equipped them with all the latest equipment for addressing laptop dilemmas as soon as possible. 
They will arrive at your place with all the essential repair and replacement tools and counterparts. We believe in only genuine repair and replacement services. We value your concern, as well as satisfaction when it comes to laptop repair initiatives.
Laptop Repair Service Dubai is a budget-friendly solution for everyone. We offer fixed and reasonable prices for fixing laptop issues. We keep our billing procedure transparent.
What makes us the Best at providing Laptop Overheating Repair Dubai Services?
High-quality services are a promise for us to our customers. That's why Laptop Repair Service Dubai has come up with innovative and effective laptop repair services. No matter where you reside or work, our professionals will reach out immediately. Get assured laptop overheating repair services from us easily.
Our professionals are always available. Call us and we'll provide you with a service quote. To explore more about our laptop repair services, get in touch with our customer care executives.
Asus Laptop Overheating Repair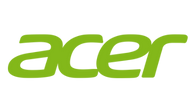 Acer Laptop Overheating Repair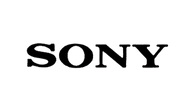 Sony Laptop Overheating Repair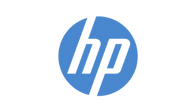 HP Laptop Overheating Repair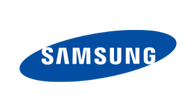 Samsung Laptop Overheating Repair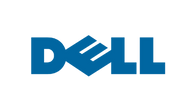 Dell Laptop Overheating Repair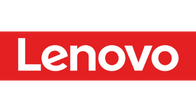 Lenovo Laptop Overheating Repair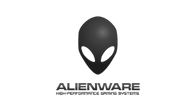 Alienware Laptop Overheating Repair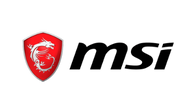 MSI Laptop Overheating Repair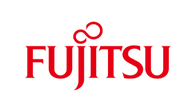 Fujitsu Laptop Overheating Repair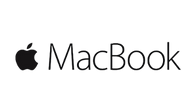 MacBook Overheating Repair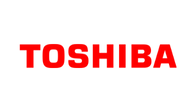 Toshiba Laptop Overheating Repair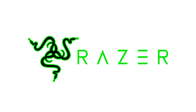 Razer Laptop Overheating Repair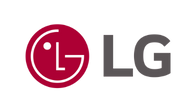 LG Laptop Overheating Repair