Laptop Motherboard Repair
Business Hours
Sunday-Thursday: 9:00 am – 8:00 pm
Friday: Closed.
Price: Starts from 400 AED
Diagnosis Time: 40 Minutes
Repair Time: 1-2 Days (Depending on the Problem)
Site Visit Charge: 49 AED

Laptops have made things easier for us, but don't let their simplicity fool you. The sleek build of the laptop has critical components, and one of them is the motherboard. If the motherboard gets corrupted, then you might have to suffer a lot. Your laptop might start with a couple of restarts, and it might end with a complete shutdown. Messing with the motherboard might drive you to thoughts that you should replace your old laptop.
But, should you replace your laptop? If your laptop is brand new and you think that there's something wrong with the motherboard, then halt! We, at Laptop Repair Service Dubai, offer impressive laptop motherboard repair Dubai services. Whatever the complication with your laptop's motherboard is, there is a dedicated solution for you.
Our devoted team of laptop repair professionals seriously takes care of your laptop. They diagnose the issues with the motherboard and come up with an effective solution. Additionally, we make sure that the solution remains long-lasting. Avail guaranteed laptop motherboard repair Dubai services only from Laptop Repair Service Dubai.
We value your anxiety about the malfunctioning of your laptop due to motherboard glitches. Motherboard issues can turn your laptop experience into a nightmare. So, don't compromise with your technical requirements. Rather, turn up at our helpline and connect to our laptop motherboard repair Dubai specialists.
Laptop Motherboard Repair Dubai Issues that We can Address
The motherboard of the laptop is indeed a crucial part. If it becomes faulty, then your laptop can turn completely dead. But, you can prevent it with our impeccable laptop motherboard repair Dubai services. It's important to fix the motherboard as soon as possible. Otherwise, the laptop can become obsolete, and you will lose your productivity.
Don't worry, as we are here with our professional and reliable laptop motherboard repair Dubai services. If you encounter a completely blank screen after turning on the laptop, it can be an alarming sign. On the other hand, a defective hard drive can be another symptom of motherboard malfunction. If you hear spinning hard drives or noisy ones, you should hire our laptop motherboard repair Dubai experts.
These all can be a prior notice that your laptop's motherboard is going to fail in a while. Your instant action can help you avoid a motherboard dysfunction. In addition to this, one can easily spot motherboard glitches through seams in the initial functions of the laptop. Some users have reported that they heard a high-pitch sound after pressing the Power button.
Reasons behind Motherboard Issues
Well, laptop issues are kind of inevitable, and it's no exception for motherboards. The reasons for a failing motherboard can be man-made, or it can be completely accidental. Due to general ageing, you come across a black-out laptop. On the other hand, if it's an entirely new laptop and still its motherboard dies, then it can be a power surge.
Experts have found out that voltage fluctuations can lead laptops to such deadly consequences. In addition to this, the accumulation of dust and debris can be another trigger of faulty motherboards. Moreover, overheating of the laptop and any kind of physical damage can harm the functioning of the laptop's motherboard. Whatever the reason is for laptop motherboard failure, we can recover your laptop at any cost.
Our technicians inspect your laptops exquisitely so that they can discover why the motherboard stopped working. It can be a circuitry failure or anything that can devastate the overall functionality of the laptop. Our engineers will repair and replace the motherboard and its components if required after you permit them.
Laptop Brands We Offer Laptop Motherboard Repair Dubai Services for
The speciality of Laptop Repair Service Dubai is that we are not partial to brands. Our technicians are versatile, and they have repaired almost every laptop brand available in the market of Dubai. They are efficient in handling motherboard issues for MacBooks, Dell, Acer, MSI, Samsung, Asus, Lenovo, Toshiba, Fujitsu, Razer, and other renowned laptop brands.
We would like to mention a few of our recent laptop motherboard repair Dubai achievements for the following laptop variants:
Asus ZenBook 14
Apple MacBook Pro 16-inch
Dell Inspiron 16
Lenovo Yoga 7i
HP ProBook
Acer Swift 3
Why Choose our Laptop Motherboard Repair Dubai Services?
Laptop Repair Service Dubai is a prominent name in the laptop repair industry of Dubai. We take care of the quality service standards when it comes to repairing and replacing motherboards of laptops. 
Our technicians are committed to offering you hassle-free laptop motherboard repair Dubai services in the following ways:
Our in-house technicians and engineers have the necessary certifications, skills, and experience to serve you with the best-in-class service. Mention your requirements while booking your appointment with our technicians and avail a great repair on our behalf.
We have equipped all our technicians with essential tools and technologies. Therefore, you can get the fastest laptop motherboard repair Dubai service from us.
We deploy only authentic repair and replacement services with the help of authentic spare parts. Thus, you can use your laptop for longer terms.
Laptop Repair Service Dubai offers you convenient doorstep laptop repair services. Whether it's a motherboard issue or display trouble, we are there for you.
You can avail reasonable laptop motherboard repair Dubai services from us. We have kept the billing procedure completely transparent for you. No extra or hidden charges with our competitive laptop motherboard repair Dubai services.
Join our Laptop Motherboard Repair Dubai Venture for Further Help
We like to keep our services innovative and useful for our customers. Our primary goal is to satisfy our customers with brilliant laptop motherboard repair Dubai services. So, get in touch with our professional laptop motherboard repair Dubai services through our helpline.
Give us a call at the above-mentioned number and hire our experts. Or, you can send us an email, and our customer service executives will revert instantly. To know more about our laptop motherboard repair Dubai services, visit our website.
Asus Laptop Motherboard Repair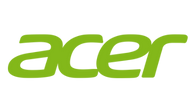 Acer Laptop Motherboard Repair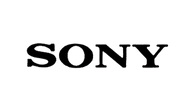 Sony Laptop Motherboard Repair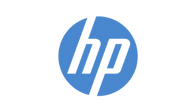 HP Laptop Motherboard Repair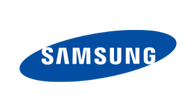 Samsung Laptop Motherboard Repair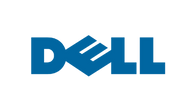 Dell Laptop Motherboard Repair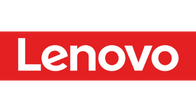 Lenovo Laptop Motherboard Repair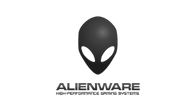 Alienware Laptop Motherboard Repair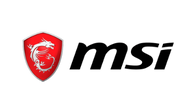 MSI Laptop Motherboard Repair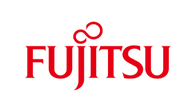 Fujitsu Laptop Motherboard Repair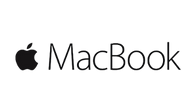 MacBook Motherboard Repair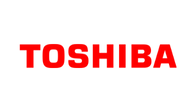 Toshiba Laptop Motherboard Repair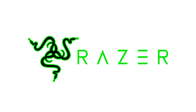 Razer Laptop Motherboard Repair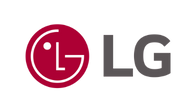 LG Laptop Body Motherboard Repair