Business Hours
Sunday-Thursday: 9:00 am – 8:00 pm
Friday: Closed.
Price: Starts from 199 AED
Diagnosis Time: 40 Minutes
Repair Time: 1-2 Days (Depending on the Problem)
Site Visit Charge: 49 AED
Being a crucial part of your laptop, the keyboard deserves proper and regular maintenance. Otherwise, you might face a wide range of issues while using them. Moreover, there are more kinds of issues your keyboard might face than you might imagine. Not only that, you'd often require professional knowledge and equipment to fix them. 
You'd probably find it quite inconvenient when your laptop's keypad stops working. In such cases, you'd want to look for a quick solution to the issue. And, we, at Laptop Repair Service Dubai, can offer you that within a reasonably short time. Not only that, but we can also provide you with a very reliable and long-lasting solution. 
So, join us now if you're looking for a quick and efficient laptop keyboard repair Dubai. 
We Provide Repairs for all Keyboard Issues
Various parts or functionalities of your laptop's keyboard might develop faults with time. However, you need not always necessarily get a replacement to solve the problem. Our skilled technical team associated with laptop keyboard repair Dubai services can provide long-lasting repairs for a wide range of laptop keyboard issues. 
Here are some of the common problems Laptop Repair Service Dubai can repair quickly and efficiently:
Completely Unresponsive Keyboard
Has your laptop's keyboard stopped working completely? In that case, you need to make sure that its driver is up-to-date. You must also try reinstalling the driver to fix this. Apart from that, this issue might also show up due to the accumulation of dust. So, clean your keyboard properly and see if that fixes the issue. You can fix the issue all by yourself in many cases. But, in case you fail, you can simply rely on our Laptop Repair Service Dubai experts for an optimal solution. 
Key when pressed Repeats Automatically
Many users have complained about this issue while using their laptop's keyboards. You might face this issue when your keyboard is dirty. So, you can sometimes fix it by removing the keys and cleaning the areas around them. However, doing that can't provide you with an effective solution in all cases. 
Thus, you might need help in fixing this annoying issue. With our laptop keyboard repair Dubai services, you can always expect an appropriate solution for every laptop keypad problem. If you reach out to us, we can ensure an optimal repair for it. 
Keys Keep Jamming 
This is yet another common and annoying laptop keyboard issue you might come across. It causes quite a lot of inconvenience when you're trying to type fast. Like the previous issue, you can fix this one by cleaning the keys as well. Also, you can proceed with that in various ways. Use a brush or a can of compressed air as per your preference. Not feeling confident in dealing with the issue all by yourself? Then, you can simply book our laptop keyboard repair Dubai service, and we might finish it on the same day. 
Outputting the Wrong Character
Does your laptop's keyboard output a different character than the one you press? Now, this issue surely doesn't have anything to do with the keyboard's cleanliness. It's a software issue that you can sometimes fix all by yourself. So, go to the Settings menu and change the keyboard layout to a suitable one. If the issue persists, we can inspect the device to diagnose the problem. Based on that, we, at Laptop Repair Service Dubai, will proceed to apply the most effective and long-lasting solution to it. 
Shortcuts Not Working
Keyboard shortcuts play a significant role in making certain tasks much easier on your laptop. You probably use many of them daily while working on your laptop. So, you'd probably find it inconvenient if those shortcuts stop working suddenly. You can check the responsiveness of the keys that you pressed. If any of them aren't working, you can try cleaning them. Looking for a quick solution? Then, you can simply give us a call to book our laptop keyboard repair Dubai services. 
Slow Response
This problem can be quite a frustrating experience while you're trying to type fast. Now, this issue might be related to the hardware or the software. As it happens, this issue is often caused due to dust accumulation. So, cleaning your laptop's keyboard regularly should help you avoid this problem. Apart from that, you can also try fixing it through the keyboard settings. Do you find the problem too confusing? Then, simply let us handle it, and we'll ensure a long-lasting solution through our laptop keyboard repair Dubai service. 
Backlight Not Working
Many laptop models nowadays feature backlights for their keyboards. This is surely a convenient feature for users. However, you might face some issues with it as well. Regardless of the device's brand and model, the keyboard backlight might sometimes stop working. This might happen due to a wide range of reasons. Regardless, you'd need professional assistance in dealing with it. And Laptop Repair Service Dubai is one of your best bets for that. 
Why Choose Us?
We can offer you quick and efficient repairs for a wide range of laptop services. Apart from that, our services also include the following benefits:
Certified Technicians
Our technical team is highly trained to deal with all laptop issues. We only house certified and authorized technicians to deal with major to minor laptop problems.
Easy Booking
You can easily reach out to us and hire our services over the phone. Our website is made customer friendly, so that you can find the exact assistance with just one click.
100% Satisfaction
We can provide you with a highly flexible service as per your requirements. Customer requirement is our first priority. We value your time and thus thrive to keep away downtimes.
Affordable Charges
We provide you with quality laptop solutions at very reasonable prices. The charges are based on the extent of damages caused. With us you get the market standard ensured.
Dial and Get Professional Laptop Keyboard Repairs Near You
Looking for an urgent laptop keyboard repair? Laptop Repair Service Dubai can help you out on the same day if you reach out to us immediately. So, dial to speak with us and share your requirements, instructions, and any queries. Our technical team would proceed with your request within the shortest possible time. Book a laptop keyboard repair Dubai service and don't miss the exciting offers.
Asus Laptop Keyboard Repair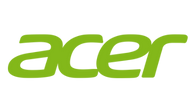 Acer Laptop Keyboard Repair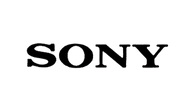 Sony Laptop Keyboard Repair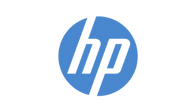 HP Laptop Keyboard Repair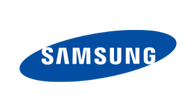 Samsung Laptop Keyboard Repair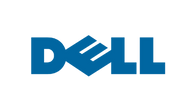 Dell Laptop Keyboard Repair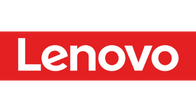 Lenovo Laptop Keyboard Repair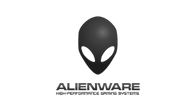 Alienware Laptop Keyboard Repair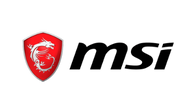 MSI Laptop Keyboard Repair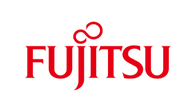 Fujitsu Laptop Keyboard Repair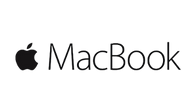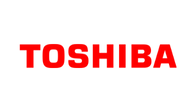 Toshiba Laptop Keyboard Repair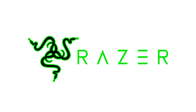 Razer Laptop Keyboard Repair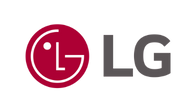 LG Laptop Keyboard Repair