Business Hours
Sunday-Thursday: 9:00 am – 8:00 pm
Friday: Closed.
Price: Starts from 119 AED
Diagnosis Time: 40 Minutes
Repair Time: 1-2 Days (Depending on the Problem)
Site Visit Charge: 49 AED
Your laptop can't always perform all the tasks automatically. You might need to connect it to various peripheral devices like printers. Now, you usually have to do that using the USB ports featured on the device. After all, wireless options aren't available on every peripheral device. So, it would be quite inconvenient if your laptop's USB ports stop working or you face issues suddenly. 
Various issues with your laptop might result in problems within the USB port. In such cases, you can try some troubleshooting methods. But, you might have to look for a reliable, professional repair in some cases. And, that's when you must contact us. 
We, at Laptop Repair Service Dubai, offer you a range of highly competent laptop solutions. As a part of our services, we can repair your laptop's USB ports, among other components. So, reach out to us now if you want a reputable laptop USB repair Dubai. 
We Repair All USB Port Issues With Your Laptop
Like all other components of your laptop, the USB ports are vulnerable to various problems as well. And, this applies to all the types of USB ports that your laptop might feature. 
But, you need not worry if they start malfunctioning. Laptop Repair Service Dubai can assure you of an effective and long-lasting solution to the issue. 
Here are some USB problems for which you can hire our laptop USB repair Dubai services:
Can't Recognize USB Drive
Your laptop might often fail to recognize a USB drive that you connected. In that case, the problem might be within the drive. So, you must make sure whether that's indeed the case. And, for that, you can simply insert another drive into the same port. 
Do you still see an error message stating a failure to recognize the drive? In that case, you must consider whether the port is damaged. Our experts can diagnose any problems with the port and apply the appropriate solution to them quickly. 
Type-A Port not Working
USB Type-A isn't just one type, but multiple of them. It includes USB version 2.0, 3.0, and 3.1. The one your laptop features might differ depending on the model you're using. As it happens, you might face issues with any of the aforementioned types of ports. 
Since it's a very important port, you'd want to fix it as soon as possible. Regardless of the USB version, we can provide a quick repair for all Type-A ports. And, for that, you must give us a call and go through a simple booking process. 
Type-B Ports Malfunction
This type of port isn't as common as others. Yet, many laptop models feature a Type-C USB port. These are mainly used to connect your device to printers or smartphones. And, they might sometimes stop working as well. 
Can't find an effective solution to the issue? Book our Laptop USB Repair Dubai service. Then, you can simply let our technical team handle that task. We'll make sure to get your Type-B back to work without any downtime.
USB Type-C Port Stopped Working
Most of the latest laptop models have replaced Type-A ports with Type-C ones. After all, it offers you a significantly higher data transfer speed. In case you're wondering, it's the type of port that your smartphone uses for its charger. If your Type-C port isn't working, make sure the USB driver is up-to-date. And, that might often fix the issue without requiring you to get a repair. But what if the problem persists? In that case, you must immediately reach out to us and book a Laptop USB Repair Dubai service for it. 
USB Mini-A Ports Malfunction
The type is commonly used to transfer files between two computers. Many laptop models feature this type of USB port. Like the aforementioned types, Mini A ports might often stop working due to various reasons. In such cases, you can take the necessary troubleshooting measures. However, you might need professional assistance to fix it quite often. In such cases, our laptop USB repair Dubai service would surely benefit you. 
USB Mini-B Ports Not Working
Many laptop models come with Mini-B ports as well. These support USB versions up to 3.1, which is the latest one. Also, they can provide you with an impressive data sharing speed. However, various issues with your device might stop them from functioning. We can provide you with optimal repairs for Mini-B ports as well, regardless of the version. 
Micro Ports Failure
You get the Micro-A and Micro-B as well in many laptop models. These are used for quite a wide range of purposes. Regardless, you might often face a malfunction while using micro ports. Like in other cases, you must follow the troubleshooting methods in that case as well. If none of them works, our Laptop USB Repair Dubai is just a phone call away. 
Why Choose Us?
We are one of the leading laptop repair providers in Dubai. Our Laptop USB Repair Dubai services include the following benefits, among others:
Experienced Technicians
Our technicians at  Laptop Repair Service Dubai aren't only well-trained but have considerable experience in fixing laptop issues as well. 
Easy to Access
You can easily book our range of laptop solutions over the phone. Visit our website to know more about us and our services. Our services are available all over Dubai.
Fast Response
We always proceed with our tasks without any unnecessary delay. No more standing in long queues, with us you gain instant services right at your doorstep.
Flexible Service
Our services are highly flexible to ensure your satisfaction with them. You can choose a service, date and time based on your preference. We value customer requirements.
Affordable Charges
We offer you a quality repair service at very reasonable prices. All our services are designed to serve with an affordable package, within your budget.
Contact Us, Call to Book a Service
Speak with our efficient customer executive staff and share your laptop USB problems with us. Book our laptop USB repair Dubai service and we'll fulfil your request as soon as possible. Do you have any service-related queries in mind? Then, we'd be happy to clear them all.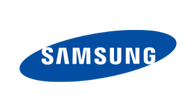 Samsung Laptop USB Repair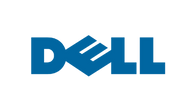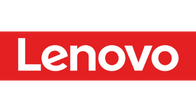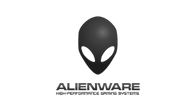 Alienware Laptop USB Repair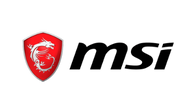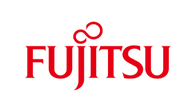 Fujitsu Laptop USB Repair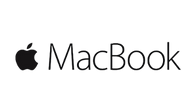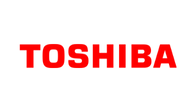 Toshiba Laptop USB Repair