Business Hours
Sunday-Thursday: 9:00 am – 8:00 pm
Friday: Closed.
Price: Starts from 149 AED
Diagnosis Time: 40 Minutes
Repair Time: 1-2 Days (Depending on the Problem)
Site Visit Charge: 49 AED
Nowadays, almost everyone has a high-end laptop where they perform their necessary tasks. However, due to lack of maintenance, this device can also degrade its performance. As a result, you will end up spending a considerable amount of money on repair expenses. This is the primary reason why the experts recommend tuning up the laptop frequently. So, if you need to tune up the laptop, contact laptop Repair Service Dubai. 
We are a reputed laptop tune-up service Dubai provider. Our professionals strive to keep the laptops in top-notch condition. Moreover, we have helped 100+ customers to extend their device's longevity with our tune-up services. 
Our professionals can identify a laptop's technical problems in its early stage. During the tune-up, we will look for the most damage-prone components of the laptop. Whether you own a gaming or business laptop, our technicians can check everything. So, improve the laptop performance by joining hands with our top-ranked professionals. 
Plethora of Laptop Tune-Up Service Dubai, We Offer
Laptop Repair Service Dubai is best known for offering on-time laptop tune-up services. You can book an appointment with our experts anytime you want. Our laptop tune-up service Dubai specialists are available round the clock to assist you. 
With our quality services, you can minimise unwanted laptop breakdowns. Additionally, you can retain the device functionality once you avail our tune-up services. Did the device suddenly become slow? Hire our laptop tune-up service Dubai experts and speed up the device. 
Do you know a laptop loses 30% of its efficiency when it is not tuned up on time? At Laptop Repair Service, we tune up both the external and internal laptop parts. So, consider booking our laptop tune-up service and use the device without any further problems. 
Here is the list of the laptop components we check during the tune-up:
Hard Disk Tune-Up Services
Do you need to tune up the HDDs or SSDs? Let us know, and we will reach you at the earliest possible. Our laptop tune-up service Dubai professionals will look for the wear and tear in the hard disk. And, if we find any problem with the hard disk, we will fix that immediately. More than 18% of the hard drive fails due to dust and moisture accumulation. So, our technicians will make the hard drive dust-free and moist-free during the check-up. 
Firmware corruption is another reason which can damage the hard disks over time. Thus, our experts will check the device firmware as well. Moreover, certain signs indicate that the hard disk is going to fail within a few days. And, we have sheer knowledge about the potential hard drive failure signs. So, avoid the hassle of repairing hard drives by booking our exclusive laptop tune-up service Dubai.
Processor Tune-Up Services
Undoubtedly, the processor is one of the major components of a laptop. These days, you will find Core i7 or i9 processors in most laptops. And, this sort of processor can handle the daily intensive workloads efficiently. Though, the latest laptop processors are durable and can endure unforeseen damages. But, a processor can fail if it is exposed to excessive heat. Moreover, due to overheating, 95% of laptop processors fail. So, our laptop tune-up service Dubai experts help you to protect the CPU from overheating.
How Our Experts Assist in Processor Tune-Up? 
Our laptop tune-up service experts know when the laptop processor overheats. Thus, at Laptop Repair Service Dubai, we offer the best solution to cool down the CPUs. Consider keeping the laptop on a flat surface to avoid overheating issues. We will even clean up the laptop vents to prevent unwanted processor failures. Our laptop tune-up service professional will check the CPU fan as well. We will opt for changing this cooling unit if it is problematic.
Video Card Tune-Up Services 
Imagine a situation where you are about to win the game and the screen suddenly freezes. Now, that might be a dreadful situation, especially when you don't know how to solve it. Moreover, if the graphics card is not tuned up at least once a month, it can cause screen glitches. 
You might even end up replacing the laptop screen within a year or two. This is where our laptop tune-up service Dubai comes into work. We will check whether the graphics card is working properly. And, if we find any signs of damage, we will let you know. 
Additional Laptop Tune-Up Service Dubai, We Offer
Laptop Repair Service Dubai also offers excellent external port tune-up services. Additionally, we will check the laptop screen, hinges, keyboard, touchpad and other units. So, don't wait, schedule an appointment with us now. 
List of Laptop Brands which We Tune-Up
Laptop Repair Service can tune-up every laptop, irrespective of its brand. But, make sure to mention the model number of the brand while booking our service. 
Here is the list of the laptop brands which we have recently checked:
HP, MacBook, Dell, Asus, Micromax, Alienware, MSI, Fujitsu, Reach, Samsung and other popular brands. 
Why Should You Hire Our Laptop Tune-Up Service Dubai Experts?
Laptop Repair Service Dubai has set a benchmark for maintaining consistency. Moreover, our professionals spend an ample amount of time checking the laptop units. We provide utmost importance to all our client's laptop tune-up related requirements. 
Make sure all the laptop units are running properly by hiring our technicians. Additionally, we have teamed up with professionals who are skilled, experienced and trustworthy. At the end of the tune-up service, our experts will let you know about the device condition. We are a one-stop destination and we take pride in providing the best tune-up services in Dubai. 
Competent Technicians are a Call Away!
At Laptop Repair Service Dubai, we offer laptop tune-up services at an affordable price. No more standing in long queues, call us and book our experts immediately. Join us and grab the most exciting offers and deals. All our services are tailor-made just for you!
Asus Laptop Tune-Up Service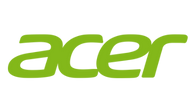 Acer Laptop Tune-Up Service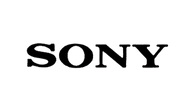 Sony Laptop Tune-Up Service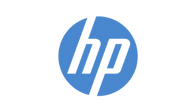 HP Laptop Tune-Up Service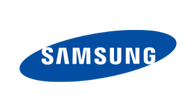 Samsung Laptop Tune-Up Service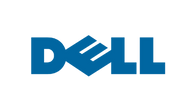 Dell Laptop Tune-Up Service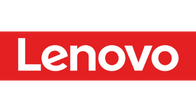 Lenovo Laptop Tune-Up Service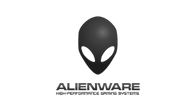 Alienware Laptop Tune-Up Service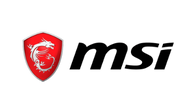 MSI Laptop Tune-Up Service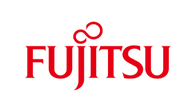 Fujitsu Laptop Tune-Up Service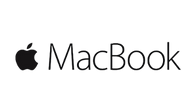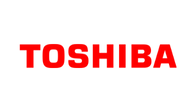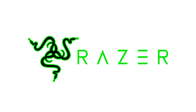 Razer Laptop Tune-Up Service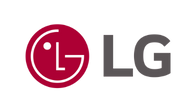 LG Laptop Tune-Up Service