Business Hours
Sunday-Thursday: 9:00 am – 8:00 pm
Friday: Closed.
Price: Starts from 300 AED
Diagnosis Time: 40 Minutes
Repair Time: 1-2 Days (Depending on the Problem)
Site Visit Charge: 49 AED
Laptops are one of the most efficient gadgets that we need in our lives daily. And, having laptops means that you might have to come across laptop issues at least once in a lifetime. And, believe it or not, physical damages have been proven to be fatal. It can be deadly on your laptop screen. You can imagine the consequences of messing with your laptop's screen.
The display of the laptop is one of the most fragile components. If your laptop's screen receives a single scratch, crack, or complete devastation, then there's nothing more heartbreaking than this. Additionally, it halts your productivity and creativity. Instead of wasting your time, hire our impeccable laptop screen repair Dubai services.
Display problems can vary from minor to major issues. Where people can carry on with their work with a few scratches or cracks, whereas internal issues should be addressed as soon as possible. We, at Laptop Repair Service Dubai, understand that you need a curated fix for your laptop screen.
Now, you can bid goodbye to all those long queues to get your laptop screen fixed. We offer doorstep laptop screen repair Dubai services, irrespective of your location in Dubai. Our technicians are capable of fixing laptop screens whether the issues arise from hardware or software. Therefore, reach our expertise without any hesitation and avail our premium laptop screen repair Dubai services.
Instant Laptop Screen Repair Dubai Services We Provide
Laptop glitches can turn your life upside down if you don't address them early. And, one of the most complicated laptop repair issues is laptop screen issues. Handling laptops carelessly can lead to screen or circuitry damage inside the laptop. As a consequence, you might be experiencing a blank laptop screen.
Well, this is just an example. On the move, the hardware malfunctions can evoke screen issues that might result in severe accidents. If you have dropped your laptop, then we have got your back. Be it small cracks or a screen break, we can handle everything.
With years of experience, our technicians have encountered laptop screen troubles due to software tantrums. Software crashes or incompatibility with any particular application can lead to the laptop screen being dimed. Before you think of replacing your laptop, it's better to confirm your decision with our experts.
Our laptop screen repair Dubai experts will examine everything in order. In addition to this, if they find anything suspicious, then they will ask for your permission before they dive into repairing the screen. Our technicians carefully disassemble the laptop and check out circuitry components to make sure that nothing goes wrong.
Apart from repairing the screen and its related circuits, we are proficient in repairing laptop screens. Additionally, we take care of the laptop backlight. If your laptop has gone through an unintentional breakdown, then there are chances that it has defective hinges. Treat them efficiently with our laptop repair services.
Brands We Take Care of with Laptop Screen Repair Dubai Services
Laptop Repair Service Dubai has been proudly serving countless laptop users for years. In these years, our technicians have handled infinite laptop brands and models. Our technicians have achieved relevant certifications in definite brands. However, our technicians are comfortable with every laptop brand available in the market of Dubai.
We are not brand-specific. Our technicians can handle laptops from the Apple MacBook lineup, Dell, Acer, Asus, Samsung, Huawei, HP, Lenovo, MSI, Fujitsu, and more.
Here are a few laptop models that our technicians have repaired recently for screen issues.
Dell XPS 13
Lenovo ThinkPad Nano X1
Apple MacBook Air
HP Envy 13
HP Spectre x360 13
Asus ROG Zephyrus G14
Acer Swift 5
Huawei MateBook
Why Choose our Laptop Screen Repair Dubai Services?
Without a seamless laptop screen, experience with a laptop can be nasty. Don't compromise with quality repair standards when you have got us. We at Laptop Repair Service Dubai make sure that you can avail the best laptop repair services immediately.
We understand that delaying your laptop issues can just worsen the overall scenario. That's why we have curated our laptop screen repair Dubai services according to your requirements. Avail from a plethora of advantages through our laptop screen repair Dubai services.
Only skilled, qualified, and experienced professionals will repair your laptop screen. We double-check our employees before they take up your assignment.
We have equipped every single required equipment for repair services. Therefore, you can avail faster on-site service on our behalf.
We provide pick-and-drop facilities if your laptop requires any complex repair service. Go hassle-free with our laptop screen repair Dubai service.
Hire laptop screen repair Dubai experts at an affordable cost from us. We ensure that billing remains transparent when you are with us. Now, you need not worry about hidden charges when you have trusted Laptop Repair Service Dubai.
Need Further Assistance in Laptop Screen Repair Dubai Services?
We are here for you. We value your concern regarding your laptop repair. A laptop is nothing less than an investment, and you should take care of it as long as it can run. Avail imperial laptop screen repair Dubai service from us. Our technicians are always available at your service. Additionally, you can contact our customer support team in case of any help or query. How can you reach out to us? We are available. So, give us a call, book a service, and we'll reach your location soon.
Asus Laptop Screen Repair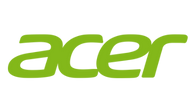 Acer Laptop Screen Repair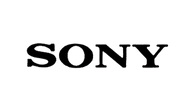 Sony Laptop Screen Repair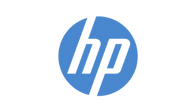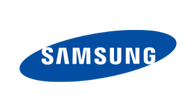 Samsung Laptop Screen Repair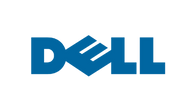 Dell Laptop Screen Repair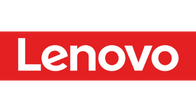 Lenovo Laptop Screen Repair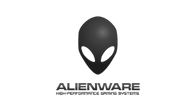 Alienware Laptop Screen Repair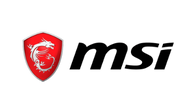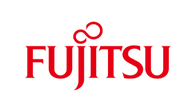 Fujitsu Laptop Screen Repair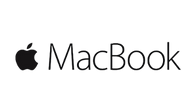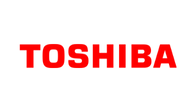 Toshiba Laptop Screen Repair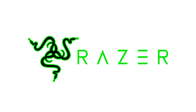 Razer Laptop Screen Repair