Business Hours
Sunday-Thursday: 9:00 am – 8:00 pm
Friday: Closed.
Price: Starts from 199 AED
Diagnosis Time: 40 Minutes
Repair Time: 1-2 Days (Depending on the Problem)
Site Visit Charge: 49 AED

RAM shortage can cause some serious issues with your laptop's performance. After all, memory is among the biggest factors of your device's speed. And, a lack of that not only slows down your device but causes many other problems. So, it can be directly or indirectly responsible for various problems you're facing with your laptop. 
Now, not all of the latest laptop models feature upgradeable RAMs. So, you'd have to replace your device in such cases to suit your requirements. But, you need not do that in all cases after all. 
Does your laptop come with upgradeable RAM? Then, you can simply add more device memory to it. And, that will fix all the issues that you're facing due to RAM shortage. Moreover, you'd be able to run programs more smoothly than ever before. 
We, at Laptop Repair Service Dubai, offer you quick RAM upgrades for your laptop. Our team can provide you with one of the best services that you can find near your location or at your doorstep. So, you join us now to get a highly professional laptop RAM upgrade Dubai. 
Signs that You Need to Upgrade Your Laptop's RAM
You might often need to run a program on your laptop that has high RAM requirements. In such cases, even if your device can run it, it'll usually run slow. Now, you'd probably find that inconvenient, especially when you're performing an important task. 
In such cases, hiring our laptop RAM upgrade service can benefit you a lot. So, here are some laptop issues whose solutions lie in getting a laptop RAM upgrade Dubai service:
"Insufficient Memory……" Messages
All programs have certain device memory requirements that your laptop must fulfil. Otherwise, the system will tell you that your laptop has insufficient memory to perform the task. In such cases, if your laptop features upgradeable RAM, you must consider getting a RAM upgrade. It's quite a simple process, and we, at Laptop Repair Service Dubai, can finish it within the shortest possible time. 
Slow Start-Up
You'd surely find it quite annoying if your device is slow from the time you boot it. In case you didn't know, this issue might be caused by RAM shortage as well. If it occurs too frequently, you must consider upgrading your device's memory. 
Now, you'd need technical skills and equipment to proceed with that. Our technical team of Laptop Repair Service Dubai can handle the task skilfully for you. So, simply give us a call to book our laptop RAM upgrade Dubai service. Then, we'll proceed with your request within the shortest possible time. 
Applications Run Slowly
Is your laptop unable to run some important applications smoothly? In that case, you must consider doing away with the programs you don't need. Deleting unnecessary files can often fix this issue as well. But, what if you need all the programs and files you have on your device? Then, you must consider getting a RAM upgrade. Even though that might be costly, it's more affordable than replacing your device. We, at Laptop Repair Service Dubai, can provide you with a reliable yet reasonably-priced laptop RAM upgrade Dubai service.
Games Lag While Running
The latest games come with considerably high system requirements. So, your device might try fulfilling these requirements to run them. Are you facing lags while playing a certain game on your laptop? In that case, your device might have a shortage of RAM. But, you can fix that in case it has an upgradeable device memory. Our technicians can provide you with a professional laptop RAM upgrade Dubai service as per your requirement. Then, you can run all the games that you might want to play on your laptop. 
Can't Play Videos Properly
Apart from other functions, video playback takes up a significant amount of RAM as well. So, low device memory can cause issues while you're playing a video on your laptop. Now, this issue might have other causes as well. You must check the free RAM on your device. In case of a shortage of device memory, you can free up some by closing background apps. If that doesn't provide a solution, our laptop RAM upgrade Dubai services are a phone call away. 
Partially Visible Display
Low device memory can also affect the visual experience you get on your laptop. Can you see only a part of the web page that you opened? In that case, it probably indicates a RAM shortage. So, take the necessary measures for freeing up some device memory to fix this problem. If that doesn't do the trick, then you can always count on us for a competent RAM upgrade. 
We Provide RAM Upgrades for Laptops of all Brands
Looking for a suitable RAM upgrade for your laptop model? Then, Laptop Repair Service Dubai is one of your best service partners for that. You can always expect a fast and efficient RAM upgrade with us, regardless of your device's brand. 
Our laptop RAM upgrade Dubai services can serve laptops from Microsoft, Acer, Dell, Razer, Apple, Iball, Lenovo, Toshiba, Samsung, Alienware, HP, LG, MSI, and other popular brands. 
Moreover, we can provide you with an equally competent service for all of them. Not only that, but we can offer you a more affordable alternative for many other laptop solutions. 
Why Choose Us?
We offer you leading laptop solutions for pretty much all laptop issues. Our laptop RAM upgrade Dubai services come with the following benefits:
Skilled Technicians
Our technical team houses only highly trained and experienced technicians. Every technician goes through a training period and is certified to carry out the repair work.
Easy to Access
We keep our booking process very simple, and you can proceed with them over the phone. Simply visit our website to know more about us, our services and our technical team.
Fast Service 
We'll proceed with the task you assigned us without any unnecessary delay. We understand the value of time and thus try to keep away from every downtime.
100% Satisfaction
We can provide you with a highly flexible and transparent service. With us, you get to meet the techniques on whom you can rely.
Pocket-Friendly Rates
We can offer you quality laptop solutions at fairly reasonable prices. All our services are designed to meet every requirement, following the market standards.
Book Our Proficient Laptop RAM Upgrade Dubai Service Now!
Don't ignore the RAM shortage on your laptop when a professional upgrade is just a phone call away. So, dial and reach out to Laptop Repair Service Dubai experts with your instructions and queries. Our team will respond to your requests as soon as possible. You can also book a laptop RAM upgrade Dubai service online and grab exciting deals.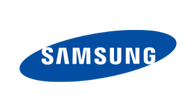 Samsung Laptop RAM Upgrade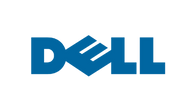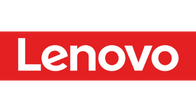 Lenovo Laptop RAM Upgrade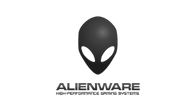 Alienware Laptop RAM Upgrade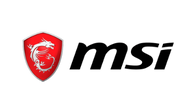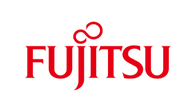 Fujitsu Laptop RAM Upgrade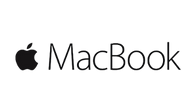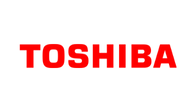 Toshiba Laptop RAM Upgrade