Laptop Power Button Repair
Business Hours
Sunday-Thursday: 9:00 am – 8:00 pm
Friday: Closed.
Price: Starts from 119 AED
Diagnosis Time: 40 Minutes
Repair Time: 1-2 Days (Depending on the Problem)
Site Visit Charge: 49 AED
Can you imagine how hard it will be if you're unable to turn the laptop on? Yes, that can be possible if the power button of your laptop gets damaged. Without that specific power button, there is no other way to wake up your laptop.
In case your laptop has collided with any hard surface or it's a technical glitch inside, the power button can stop responding at any time. Then, you might be searching for a competent laptop power button repair Dubai service to make your laptop functional again. We, at Laptop Repair Service Dubai, provide effective solutions to fix your laptop's power button.
Due to the damage to your power button, you can't access the laptop. Furthermore, it interprets that you can't access important documents saved on your laptop. Don't let a damaged power button bother you for a long time. Avail our emergency laptop power button repair Dubai services for a breakthrough.
In addition, our technicians are proficient in repairing the power buttons of any brand of laptop. The issues with laptop buttons are nothing new. Whether you are handling a new or an old laptop, you might come across power buttons and other key issues. Address such power button failure instances with our effective laptop power button repair Dubai services.
Reliable Laptop Power Button Repair Dubai Services We Offer
Most users merely pay any notice or care while pressing the power button of their laptops. As a consequence, the power button can go defective quickly. On the other hand, users are advised not to press the power button when they are working on the laptop. Or else, it can lead to an abnormal shutdown of the laptop. And, it will result in the sudden loss of all the files unsaved on the laptop.
However, if you have observed that the laptop power button isn't working, it's time to repair the laptop power button in Dubai services. Ensure that your laptop is not running out of power when you press the power button and it's not turning on. 
If the laptop battery has been exhausted, then this glitch can be easily eliminated. So, check if it's a power problem before you blame the power button. Plugin the laptop adapter and let it charge. After a while, you can again press the power button.
We tackle every additional Laptop issues
If that doesn't work too, and your laptop isn't giving out any kind of additional symptoms, then check if the hard drive is spinning inside. If yes, then the issue might be laptop screen-related. Or else, it's the faulty power button. 
Hire our laptop repair experts to know why your laptop doesn't turn on and fix all the vulnerabilities. Our technicians will inspect if they can fix the laptop power button through repair. Otherwise, they will replace the power button.
However, your laptop might fail to boot up even when the power button is totally fit and fine. With years of research and experience, our technicians have come across that corrupted hard drives, malfunctioning RAM, and other major malfunctions have restricted laptops from booting the operating system. 
Our technicians and engineers can tackle and resolve such issues regardless of the occurring malfunctions and their diverse types.
Laptop Brands We Count under our Laptop Power Button Repair Dubai Services
Laptop Repair Service Dubai is a leading and promising name in laptop repair and replacement services. Our services are available across Dubai. We understand the value of your laptops in the busy lifestyle and technical advancements. We try to address every problem, irrespective of the laptop brand.
We deal with all the laptop brands available in Dubai. Here, you can take a look at the recent laptop power button repair Dubai projects accomplished by our professionals:
Razer Blade 15
HP 15 Pavilion Gaming
Asus ROG Zephyrus G14
Dell XPS 15
Apple MacBook Air 13-inch
Acer Nitro 5
Lenovo ThinkPad E14
LG Gram 17
Huawei MateBook D15
Why Choose our Laptop Power Button Repair Dubai?
Laptop Repair Service Dubai offers you astonishing deals on diverse laptop services. We are committed to providing you with top-notch services along with genuine repair and replacement initiatives. 
Experience seamless laptop power button repair Dubai services from none other than Laptop Repair Service Dubai. Avail a plethora of potential benefits by joining our laptop repair services.
We employ only experienced and skilled technicians for serving your laptops with excellence. They are capable of understanding any kind of laptop issue with their extensive knowledge and practical experience.
They are equipped with all the latest tools and technologies to repair the power button at your home and office. If a simple repair is not going to make the change, then you can rely upon our replacement services.
Our technicians provide you with the fastest service possible. We reach you at your doorstep and facilitate the most effective on-site service.
Our laptop power button repair Dubai service comprises OEM products for repair and replacement services. You can avail our laptop repair services at affordable and reasonable prices.
Power Button Not Working? Grab our Laptop Power Button Repair Dubai Services
Laptop Repair Service Dubai's technicians have the requisite technical knowledge to put an end to all your laptop worries. Don't let the power button issues bother you too long. Call us to get laptop power button repair Dubai services at your location. 
In case you have any doubt, send us an email for further discussion. And, for more, contact our customer support team. Our executives will be more than happy to help you under any circumstances.
Asus Laptop Power Button Repair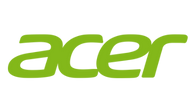 Acer Laptop Power Button Repair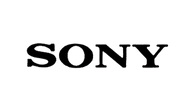 Sony Laptop Power Button Repair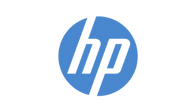 HP Laptop Power Button Repair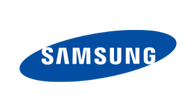 Samsung Laptop Adapter Repair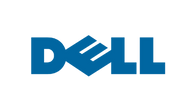 Dell Laptop Power Button Repair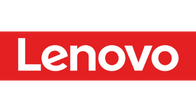 Lenovo Laptop Power Button Repair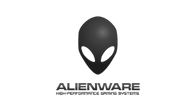 Alienware Laptop Power Button Repair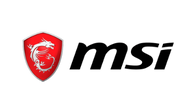 MSI Laptop Power Button Repair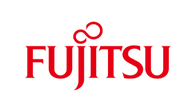 Fujitsu Laptop Power Button Repair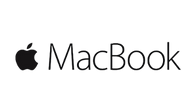 MacBook Power Button Repair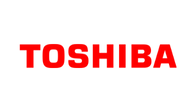 Toshiba Laptop Power Button Repair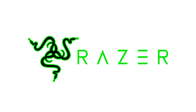 Razer Laptop Power Button Repair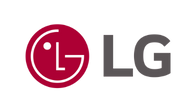 LG Laptop Power Button Repair