Business Hours
Sunday-Thursday: 9:00 am – 8:00 pm
Friday: Closed.
Price: Starts from 149 AED
Diagnosis Time: 40 Minutes
Repair Time: 1-2 Days (Depending on the Problem)
Site Visit Charge: 49 AED
A mousepad or touchpad helps laptop users to select and move the documents from one place to another. Nowadays, the latest laptops contain an in-built fingerprint sensor in the mousepad. With this sort of technology, you can unlock the device and avoid potential security issues. 
Though, manufacturers use durable coating in the touchpads to withstand wear and tear. But over time, even high-end touchpads can start to degrade their performance. So, if the mousepad is not responding, repair it from Laptop Repair Service Dubai.
We are a leading laptop mouse pad repair Dubai company. Our professionals can resolve the complicated mouse pad problems in minutes. Moreover, we are acquainted with the laptop touchpad repair works. Be it a Windows or macOS laptop, and our professionals can fix mouse pads from everywhere. 
A dysfunctional touchpad can make it difficult to use the laptop properly. Sometimes, touchpad problems can be resolved by tweaking the laptop settings. But, if it has broken somehow, you will need our professional help to repair it. So, book an appointment with us and regain the accessibility of the touchpad. 
A Plethora of Laptop Mouse Pad Repair Dubai Services, We Offer
Imagine a situation where the laptop mouse pad stopped working in the middle of your work. You might have turned on and off the device to fix this issue, but did that work? No! Because, without the intervention of our technicians you won't be able to get rid of this problem. 
Most individuals consider attaching a mouse with the laptop to save the repair expenses. But, at Laptop Repair Service Dubai, we take less than 1000 AED to fix faulty mouse pads. Therefore, book our laptop mouse pad repair Dubai service for instant recovery. 
We have also kept the booking process simple and precise. All you need to do is mention the mouse pad problem that you are experiencing. We have been dealing with mouse pad issues for years. More than 1000+ customers rely on us when it comes to repairing their defective mouse pads. And, here is the list of the mouse pad problems we have helped them to recover:
Unresponsive Mouse Pad
A laptop's mouse pad might refuse to respond if the drivers are outdated. Moreover, sometimes missing mouse pad drivers can also lead to this issue. Even installing an incompatible touchpad driver can make the mouse pad unresponsive. And, resolving this mouse pad problem can be time-consuming for laptop owners. This is where our laptop mouse pad repair Dubai plays the most pivotal part. 
We have extensive knowledge in repairing unresponsive laptop mousepads. Additionally, our experts can accomplish the repair works within a stipulated time. Don't let this sort of problem hinder important business work. Join hands with us and get instant on-site assistance from our skilled technicians. 
Mouse Pad Freezing Issues
Is the mouse pad freezing when you click on a file or when you are switching from one app to another? Usually, the mouse pad freezes if you enable incorrect trackpad keys. Misconfiguration can also be a potential reason behind this mouse pad error. Don't delay in hiring our laptop mouse pad repair Dubai experts. 
Moreover, laptop users might get this problem for corrupted touchpad files. We will thoroughly check the mouse pad to identify the root cause of the problem. And after that, our experts will fix the issue with their immense expertise.
Slow MousePad Response
Well, if the mouse pad is taking time to respond, consider repairing it immediately. Because this sort of touchpad problem can decline the productivity level. And, our professionals have a 100% success rate in fixing slow laptop mousepads. Most of the time, reducing the touchpad speed can cause this problem. 
Our laptop mouse pad repair Dubai experts will adjust the mouse pad speed to fix this issue. Did you update the device software? That can also make the mouse pad slow. So, our prime responsibility goes into resolving this software glitch to speed up the touchpad. 
What are the Other Mouse Pad Issues We Can Resolve?
Being an eminent service company we can work on a few more technical problems of a mousepad. Did you accidentally spill water on the mouse pad? Don't try to use any D-I-Y hack to repair the laptop unit. 
Book our laptop mouse pad repair Dubai service and leave the repair part to us. Moreover, we can even fix the broken touchpad keys without any hassle. Get guaranteed solutions by becoming a part of our service network. 
Laptop Brands from Where We Repair Mouse Pads
At Laptop Repair Service Dubai, we can repair different types of touchpads. Additionally, our experts can fix the buttonless touchpads as well. Sometimes, due to dust accumulation, the touchpad stops working. In certain instances, our professional will remove the dust to make it functional. 
Mention the brand and the model number of the laptop. And, our professional team will be there with the required tools and equipment. 
Here are some of the laptop brands where we have repaired the mouse pads – HP, Dell, Samsung, Lenovo. Asus, Acer, MSI, Fujitsu, Razer, Macbook and other major laptop brands
Why Should You Consider Hiring Our Laptop Mouse Pad Repair Dubai Services Expert?
Laptop Repair Service Dubai is a reputed service agency of Dubai. We take pride in providing the best laptop mouse pad repair Dubai service to our customers. Moreover, we have teamed up with professionals who are dedicated, certified and trustworthy. Our professionals are available round the clock to help you out.
Our technicians have become the epitome of success by resolving every mouse pad issue. We provide utmost importance to all our client's mouse pad repair-related requirements. So, choose a service deal that suits your budget and fix the mouse pad now. 
Top-Ranked Technicians are a Call Away!
Laptop Repair Service Dubai's customer service executives are there to answer all your questions. So, request a quote or book our exclusive services now! If you want to know about our service packages, contact us.
Asus Laptop Mouse Pad Repair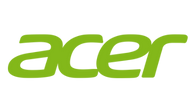 Acer Laptop Mouse Pad Repair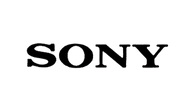 Sony Laptop Mouse Pad Repair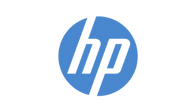 HP Laptop Mouse Pad Repair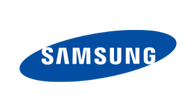 Samsung Laptop Mouse Pad Repair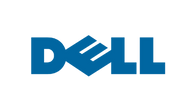 Dell Laptop Mouse Pad Repair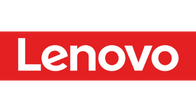 Lenovo Laptop Mouse Pad Repair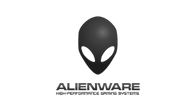 Alienware Laptop Mouse Pad Repair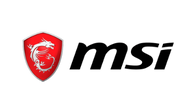 MSI Laptop Mouse Pad Repair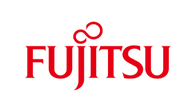 Fujitsu Laptop Mouse Pad Repair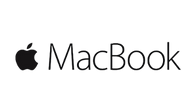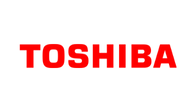 Toshiba Laptop Mouse Pad Repair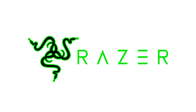 Razer Laptop Mouse Pad Repair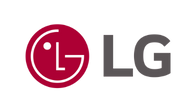 LG Laptop Mouse Pad Repair