Business Hours
Sunday-Thursday: 9:00 am – 8:00 pm
Friday: Closed.
Price: Starts from 299 AED
Diagnosis Time: 40 Minutes
Repair Time: 1-2 Days (Depending on the Problem)
Site Visit Charge: 49 AED
Undoubtedly, hinges are an essential part of a laptop. It helps to connect the screen panel with the laptop base. Without it, you can't either adjust or open/close the laptop screen. Additionally, laptop hinges protect the cables that link the motherboard with the display. 
Though, laptop hinges can endure 30,000 opens and closures through their longevity. But, if you have accidentally dropped the device, then the chances are high that the hinges might be broken. But, there is nothing to fret over when Laptop Repair Service Dubai is there for you. 
Being a leading laptop hinges repair Dubai company, we strive for excellence and accuracy. Our professionals have extensive knowledge of laptop hinge repair. Whether the laptop hinge screws have become loose or it got damaged, repair it from us. 
Usually, laptop hinges can last for at least five to six years. Therefore, if you need an instant hinge repair, we got you covered. Mention the laptop brand and fix the hinges within a quick turnaround time. After that, you might need to repair it to use the laptop in the long run. 
A Wide Range of Laptop Hinges Repair Dubai Services, We Offer
Laptop Repair Service Dubai is an all-in-one platform. We have acquired an immense reputation for fixing broken hinges from 1000+ laptops. Moreover, our professionals have 10+ years of experience in hinge repair. You can fulfil all your hinge repair-related requirements here. 
We take pride in offering the best laptop hinge repair service across Dubai. Moreover, we have teamed up with reliable experts who can withstand every hinge problem. 
Most of the time, the laptop hinges break for closing the lid with excessive pressure. As a result, you will get critical display issues on the laptop. 
Even the laptop screen might get cracked for breaking the hinges. In certain instances, you should not delay in contacting our laptop hinges repair Dubai experts. We will help you to overcome the laptop hinge issues without any hassle. 
Being a leading service provider, we offer a plethora of facilities to our customers. So, what are you waiting for? Grab an affordable service deal and fix the broken or loose hinges immediately. But before that, take a look at the list of the laptop hinge repair Dubai services we offer:
Defective Laptop Hinge Repair Services
Repairing broken laptop hinges can be difficult and nerve-wracking. Moreover, you need to have the necessary tools to fix it. And, if you don't have enough repair skills, don't intervene in the repair part. Instead, hire our laptop hinge repair Dubai expert for instant recovery. 
We have mastered the art of repairing cracked laptop hinges. Don't let this sort of problem adversely impact your office work. Repair the hinges and start using the laptop without any further breakdown. 
Worn Out Laptop Hinges Repair Services
At Laptop Repair Service Dubai, we repair the hinges that are about to wear out. Moreover, our professionals have in-depth knowledge of when the hinges need to be repaired. If you are noting that the hinges are wiggling while moving the laptop display, call us. Because this sort of hinge problem needs the immediate involvement of our experts. 
Extend the longevity of the laptop hinges by repairing them on time. Additionally, you get to protect the device from internal damage by fixing hinges without assistance. So, take immediate action and save the costly repair expenses. 
When Should You Consider Repairing the Laptop Hinges? 
With the latest 2-in1 laptops, you can easily move the screen conveniently. But, if you have bent the laptop screen too much, or in the wrong direction that can damage the hinges. In certain circumstances, you have to hire our laptop hinge repair Dubai experts. Or else, you won't be able to access the business or gaming laptops. 
Additionally, if you notice the hinge screws are hanging from the screen bezel, contact us. Don't use the laptop until we tighten the hinge's screws. We have the necessary tool that is required to repair the loose or broken laptop hinges. So, book our service and get the ultimate solution from our top-ranked technicians. 
List of the Laptop Brands from where We Repair Hinges
Laptop Repair Service Dubai can repair the old hinges with new ones within minutes. Moreover, we can repair the problem of the hinge from different laptop brands. All you need to do is mention the model number clearly. 
Based on that, our professional will arrive at your place to fix the faulty hinges. We have acquired a 100% success rate by repairing hinges from all our customer's laptops. 
Here are a few laptop brands from where we have repaired hinges:
LG, Asus, Samsung, Dell, MacBook, HP, Acer, Lenovo, Alienware, MSI and other renowned brands.
Why Should You Consider Hiring Our Laptop Hinges Repair Dubai Services Experts?
Laptop Repair Service Dubai is widely known for repairing quality hinges across Dubai. We are widely recognized for maintaining high professional standards. Moreover, when it comes to diligence and proficiency, our professionals are difficult to compete with. 
Our laptop hinges repair Dubai service experts are honest, skilled and cooperative. And, we provide utmost importance to all our customer demands. Starting from Ultrabook to Chromebook, we can repair hinges from everywhere. 
Moreover, our professional has received positive feedback and ratings from our clients. Over time, due to excessive moisture or overheating, the hinges might become rusty. Consider repairing those hinges to avoid further inconveniences. We have also kept the booking procedure simple and short. 
All you need to do is fill up the booking application with the required information. We offer a flexible schedule to repair the broken laptop hinges. Choose a preferable time slot and fix the hinges from our certified technicians. 
Best Professionals are a Call Away!
At Laptop Repair Service Dubai, we can even fix the hinge caps and covers. Thus, make sure to mention the hinge part you are looking for. Call us at, if you need any further information about our service company.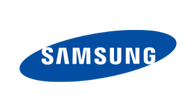 Samsung Laptop Hinge Repair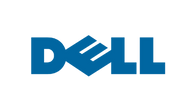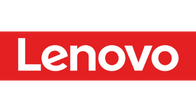 Lenovo Laptop Hinge Repair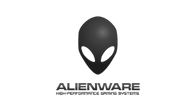 Alienware Laptop Hinge Repair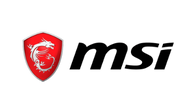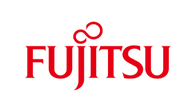 Fujitsu Laptop Hinge Repair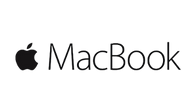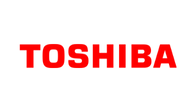 Toshiba Laptop Hinge Repair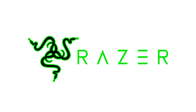 Razer Laptop Hinge Repair