Business Hours
Sunday-Thursday: 9:00 am – 8:00 pm
Friday: Closed.
Price: Starts from 149 AED
Diagnosis Time: 40 Minutes
Repair Time: 1-2 Days (Depending on the Problem)
Site Visit Charge: 49 AED
Almost every high-end laptop has HDMI support. Though, a laptop's HDMI ports are durable compared to USB ports. But over time, due to frequent plugging and unplugging of the HDMI cable, this port can break. As a result, you won't be able to transfer high-definition audio and videos on the device. 
Don't try to fix the broken HDMI ports with the D-I-Y techniques. Because those tricks can damage the HDMI ports even more. Instead, join hands with Laptop Repair Service and repair the HDMI within minutes. We are a reputed service provider who strives to offer the best laptop HDMI repair Dubai services. 
Moreover, we have teamed up with the top-ranked technicians who have extensive knowledge in this field. Our certified team of professionals have repaired HDMI ports for more than 30+ laptops. Be it an HDMI Type-A or Type C port, we can fix everything. All you need to do is mention the problem that you are experiencing with the laptop's HDMI. 
Make sure to mention the type of HDMI you have in the device while booking service. Based on that, our technicians will reach out to you at the earliest possible. So, hire our professionals and rest assured. 
A Plethora of Laptop HDMI Repair Dubai Services, We Offer
Did you accidentally spill water on the HDMI port? Did it stop working after that? Don't consider replacing the existing HDMI ports in certain instances. Because, at Laptop Repair Service Dubai, we can fix water-damaged HDMI efficiently. And, our laptop HDMI repair Dubai experts have also received positive feedback from our clients. 
Currently, most laptops either have an HDMI 1.4 or 2.0 port. And, at Laptop Repair Service Dubai, we can resolve the problems from these two HDMI ports. Our professional technicians have 10+ years of experience in repairing faulty HDMI. 
Moreover, we offer a plethora of facilities to our customers in Dubai. So, book an appointment with us and get rid of the HDMI glitches instantly. Here is the list of the HDMI problems we can help you to overcome:
HDMI Flickering Issues
If the HDMI connection is flickering, consider contacting us without any delay. This sort of HDMI problem needs our professionals' immediate intervention. We have in-depth knowledge about this critical HDMI issue. Usually, using faulty HDMI cables can lead to this error. Even a malfunctioned HDMI port can be the potential reason behind this flickering issue. 
You can face this problem due to incorrect resolution settings. Thus, our prime responsibility is to repair the HDMI cables and ports. After the diagnosis, our experts will even change the laptop's resolution setting if required. 
So, what are you waiting for? Get in touch with our proficient laptop HDMI repair Dubai services experts now. 
Unresponsive Laptop HDMI
Is the HDMI refusing to transfer the media files to the laptop? Did it stop responding completely? Connect with our laptop HDMI repair Dubai services experts. We can help you to eliminate this HDMI problem. Usually, for unwanted hardware failure, this sort of problem can occur. 
If you are using an incompatible HDMI cable, then you won't be able to transfer the files. Connectivity issues can also be the root cause of this HDMI error. Whatever the reason is, our HDMI repair service experts can easily identify that. 
How Do Our Professionals Assist? 
At Laptop Repair Service Dubai, we have fixed 50+ unresponsive laptop HDMI. To fix this problem, our professionals will check whether the HDMI is connected to the laptop. We will even help you to get a compatible HDMI cable for the laptop. 
Sometimes, disabling the HDMI option can make this laptop unit unresponsive. So, our Laptop HDMI Repair Dubai professionals will fix this problem. Additionally, if the problem is within the ports, our professionals will repair that as well. 
Broken Laptop HDMI Port Repair
If you have accidentally dropped the laptop, the chances are high that the HDMI ports have broken. Get it fixed by scheduling an appointment with our laptop HDMI repair Dubai experts. However, sometimes, it might be difficult to identify a broken  HDMI port. This is where our veteran experts come into the work. If you don't know whether there is wear and tear in the HDMI, we can help you out. Moreover, we have the necessary tools that are required to repair the broken laptop HDMI ports. 
When Should You Consider Hiring Our Laptop HDMI Repair Dubai Experts?
Certain signs indicate that there is something wrong with the laptop's HDMI. If you are not getting enough sound from the audio/videos, inform us. Because this sort of problem takes place for using faulty HDMI. 
Are you getting discoloration issues or blurry displays after connecting the HDMI cables? Then, consider repairing the HDMI with our on-site assistance.
Laptop Brands from Where We Repair HDMI
At Laptop Repair Service Dubai, we repair HDMI from different laptop brands. All you need to do is mention the model number of the laptop that you own. Don't forget to include whether you want to repair the HDMI port or cable. 
Here is the list of the laptop brands where our experts have recently repaired HDMI:
Lenovo, Dell, Asus, Fujitsu, Alienware, Micromax, Macbook, HP, Acer and other major brands.
Why Should You Consider Hiring Our Laptop HDMI Repair Dubai Experts?
Laptop Repair Service Dubai is an eminent service provider of Dubai. We take pride in offering on-time DMI repairs services. You can count on us anytime to fix the malfunctioned HDMI of the old-latest laptops. 
Being a leading laptop service agency, we are committed to providing guaranteed solutions. Moreover, we repair the HDMI in a cleanroom environment with advanced tools and equipment. Book our emergency HDMI repair service and fix the HDMI within a day. 
Competent Professionals are a Call Away!
At Laptop Repair Service Dubai, we have a responsive customer support team. Call, if you have any doubt regarding our services. Grab the best service deal and fix the HDMI without further delay.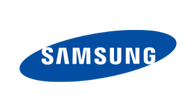 Samsung Laptop HDMI Repair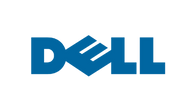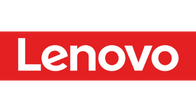 Lenovo Laptop HDMI Repair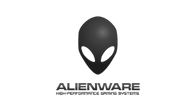 Alienware Laptop HDMI Repair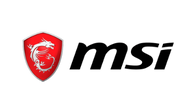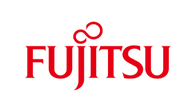 Fujitsu Laptop HDMI Repair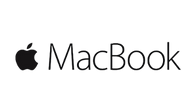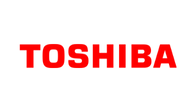 Toshiba Laptop HDMI Repair