Laptop Driver Installation
Business Hours
Sunday-Thursday: 9:00 am – 8:00 pm
Friday: Closed.
Price: Starts from 149 AED
Diagnosis Time: 40 Minutes
Repair Time: 1-2 Days (Depending on the Problem)
Site Visit Charge: 49 AED
Whether you have bought a Windows or Mac laptop, it is essential to install certain drivers. Without the required laptop drivers, the device won't function properly. Don't try to install the drivers without taking a professional's help. It can cause hindrances while using the laptop. 
Moreover, installing incompatible or corrupted drivers can degrade the laptop performance. Simply connect with Laptop Repair Service Dubai to install the correct drivers. Starting from software to hardware driver, we can install everything. 
Being a leading service provider, we strive for excellence and quality. Our prime goal is to help our customers who need on-time support in driver installation. Moreover, we have teamed up with professionals who are certified and knowledgeable. 
Our technicians have the calibre to install different kinds of drivers on the laptop. Make sure to mention the OS of the device while hiring our experts. Based on this, we will help you get the necessary drivers that will be compatible with the device. 
A Wide Range of Laptop Driver Installation Dubai Services, We Offer
It might take an ample amount of time to complete the driver installation process. But, our professionals can complete the installation jobs within a stipulated time. Moreover, we are aware of the steps that are required to install the different laptop drivers. 
We have immense expertise in both downloading and installing new drivers. Our professionals have been installing drivers in different business and gaming laptops for 10+ years. So, if you are stuck between a driver installation process, contact us. We will help you to resolve this problem and install the right version of the driver on the device. 
Laptop Repair Service Dubai offers impeccable driver installation services across Dubai. Our professionals are available round the clock to resolve the driver installation problems. If you don't know how to install a keyboard or mouse driver, we got your back. Mention the type of driver installation service you are looking for. And, our laptop driver installation Dubai service providers will reach out to you soon. 
Here is the list of the driver installation services, which we are widely known for offering:
Printer Driver Installation Services
Did you buy a printer recently? Then, you have to install its drivers on the laptop. Or else, you won't be able to print the important documents. Hire our laptop driver installation Dubai experts to get the right drivers for the printer. And, don't forget to mention the printer brand and model while booking our service. After installing the driver, we will even check whether the printer is working or not. 
Though installing printer drivers is easy, you might get problems sometimes. In certain instances, consider getting in touch with our skilled technicians. We are acquainted with installing different types of printer drivers. 
Here is the list of the printers for which we can install drivers efficiently:
Laser, Inkjet, LED, 3D, Dot Matrix and Multifunctional printers
Keyboard Driver Installation Services
Sometimes, the keyboard might refuse to work if its drivers become corrupted. In certain cases, you have to opt for uninstalling and reinstalling the keyboard drivers. And, if you need to install the latest keyboard drivers, let us know. Our laptop driver installation Dubai experts can help you to get drivers for the RGB keyboards. 
We have sheer knowledge in installing drivers for wireless keyboards. Do you need to add drivers on the laptop for the external keyboard? Book an appointment with our veteran laptop driver installation service experts. We will first disable the existing laptop's keyboard drivers and install new ones.
Graphics Card Driver Installation Services
Installing graphics card drivers might be a nerve-racking process. Therefore, leave the installation process to our laptop driver installation Dubai experts. We can help you to get the updated version of the graphics card driver for the laptop. Did you get the "graphics card installation failed" message on the screen? Don't delay in contacting our laptop driver installation Dubai experts. We can assist you in resolving this graphics card installation error. 
Usually, this sort of problem takes place for running an application during the installation. So, avoid these sorts of graphics card driver installation issues with us. 
Additional Laptop Driver Installation Service, We Offer
Laptop Repair Service Dubai provides a few more laptop driver installation services. Our professionals can help you to install network adapter drivers on the laptop. Additionally, we have specialisation in installing mouse and Wi-Fi drivers. 
Do you want to install the latest sound card driver on the Windows laptop? Hire our laptop drive installation Dubai service professionals instantly. Furthermore, we have immense skill in installing microphone drivers also.
Laptop Brands where We Install Drivers
At Laptop Repair Service Dubai, we install drivers in every laptop, irrespective of its brand. But, the different laptop models need different drivers. Thus, make sure to mention the model of the laptop that you own. Based on that, we will get back to you with the drivers who will support the device. 
Here is the list of the laptop brands where we have installed drivers recently –
MacBook, Asus, Dell, Acer, Lenovo, Reach, Alienware, Micromax, Samsung and other popular brands.
Why Should You Consider Hiring Our Laptop Driver Installation Dubai Experts?
Laptop Repair Service Dubai is an eminent laptop printer driver installation service agency. We have a team of trustworthy, trained and cooperative technicians. Moreover, when it comes to reliability and professionalism, we are hard to compete with. 
Our technicians use advanced methods to install the laptop drivers. Additionally, you get the privilege to install drivers from top-rated professionals. Spend a few AEDs and seek help from our laptop driver installation Dubai experts.
Contact Us for an Immediate Driver Installation!
Laptop Repair Service Dubai offers driver installation services at a reasonable price. Choose an affordable service deal and install drivers now.
Asus Laptop Driver Installation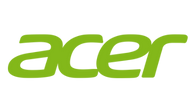 Acer Laptop Driver Installation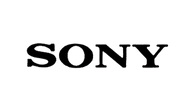 Sony Laptop Driver Installation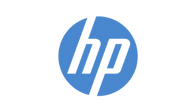 HP Laptop Driver Installation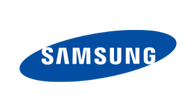 Samsung Laptop Driver Installation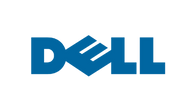 Dell Laptop Driver Installation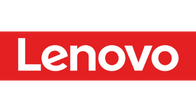 Lenovo Laptop Driver Installation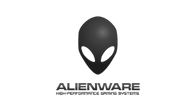 Alienware Laptop Driver Installation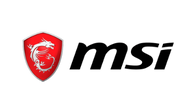 MSI Laptop Driver Installation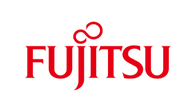 Fujitsu Laptop Driver Installation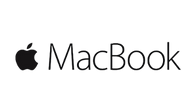 MacBook Driver Installation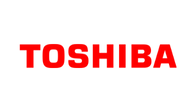 Toshiba Laptop Driver Installation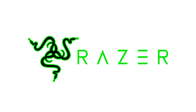 Razer Laptop Driver Installation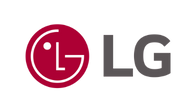 LG Laptop Driver Installation