Business Hours
Sunday-Thursday: 9:00 am – 8:00 pm
Friday: Closed.
Price: Starts from 149 AED
Diagnosis Time: 40 Minutes
Repair Time: 1-2 Days (Depending on the Problem)
Site Visit Charge: 49 AED
Data is an asset in today's digital world, and you can't escape from this truth. Whether you are using your laptop for personal or professional use, there are tonnes of data saved on your laptop. And, we are sure that you don't want to lose them. To make sure that data is safe, laptop data backup Dubai services are the most appropriate strategy.
You can't predict when and how your laptop hard drive is going to malfunction, and it erases all your data from your laptop. Such data loss instances don't come with prior notice. Yet, you have to be ready to combat such data loss scenarios. It's proven that laptop data backup Dubai services can minimise the risk of losing any kind of data. 
Well, mechanical or technical failure is not the only reason behind data loss. Especially, when it comes to business, laptops are more likely to get ransomware or malware attacks. Hackers mostly target corporate or business laptops to make a profit. Don't pay them to get back your access to data. Instead, Join Laptop Repair Service Dubai. Get our professional laptop data backup Dubai services to keep everything safe and legal.
We provide guaranteed laptop data backup Dubai services for both residential and commercial laptops. Our data experts are all ready to help you out with efficient data backup services. But, thankfully, you need not suffer too much when you have the laptop data backup Dubai services from us. Recover data from that backup storage without further struggles.
Proficient Laptop Data Backup Dubai Services from us
Laptops are the lightest working machines that you can use diversely. However, any kind of software crash can damage your laptop and lead to related data issues. The panic is real when you have to deal with bunches of technical and professional data. To avoid such circumstances, a data backup is a most-needed service for all. This is why Laptop Repair Service Dubai has come up with a magnificent solution.
Our technicians will check out every specification of your laptop before they implement any kind of backup operation. We never fail in examining the compatibility of your laptop in accordance with the technology we are going to use for your laptop. Apart from software crashes, users have complained that simple software upgrades have led laptops to data loss instances.
Backing up data is not an easy task. To make sure that you don't miss a single file, consider our laptop data backup Dubai services. We, at Laptop Repair Service Dubai, are here to assist you with the best possible technologies. Our technicians are trained on backing up laptop data with the help of imaging, decryption, and all other risky tasks for a successful laptop data recovery Dubai service.
The benefit of having laptop data backups from Laptop Repair Service Dubai is that you need not worry about data if anything goes wrong. On the other hand, you can hire our experts' remote assistance whenever you require help. Get 100% satisfactory results with our dedicated laptop data backup Dubai services. 
Therefore, get in touch with our experienced and certified experts to get your laptop ready for any kind of data loss instance. Or else, you might have to regret it.
Brands We Take Care – Our Laptop Data Backup Dubai Services
Professional data backup services ensure that you don't have to go through the worst data loss situations. With the latest data backup options, you will be able to retrieve your data seamlessly. Our technicians will diagnose your devices very closely to understand the technical requirements. As a consequence, we will be able to back up the data in the best possible way and update the backup each time whenever you save anything on your laptop.
The best thing about Laptop Repair Service Dubai is that we are not partial to laptop brands. Be it domestic, commercial, or corporate, and we provide laptop data backup Dubai services to the remotest corners of Dubai. 
Our technicians have backed up data for Apple MacBook, Asus, Acer, Toshiba, Dell, HP, Huawei, Lenovo, MSI, Sony, MSI, Samsung, and much more. 
Currently, they have encountered data backup issues for the following laptop models, such as:
Dell Inspiron 16
HP Envy 13
MacBook Pro 16 inch
Lenovo Yoga 7i
Huawei MateBook
Asus ZenBook 14
Why Choose our Laptop Data Backup Dubai Services?
Laptop Repair Service Dubai is a renowned name in the laptop repair industry. We specialise in offering guaranteed solutions for numerous laptop repair issues. Losing data is nothing less than a nightmare. That's why our technicians are committed to bringing the most advanced laptop data backup Dubai services for you. 
Here's why you should avail our laptop data backup Dubai services:
Our data backup experts have been in the industry for decades. So, you can expect only top-notch professional data backup services from them. And, there's no chance of getting anywhere wrong.
We deploy only modern data backup technologies for our customers. And, our technicians are capable of handling such cases with the most fluency.
We keep every bit of data safe and secure with our impeccable technologies and strategies. Everything remains confidential between you and us when it comes to Laptop Repair Service Dubai's initiatives.
You can also avail our doorstep services. In case of any emergency, you can contact our data backup experts through our remote assistance service.
We have kept our laptop data backup Dubai services' charges reasonable. Additionally, you need not come across any kind of hidden charges when you are with us.
Require Further Assistance for Laptop Data Backup Dubai Services?
Laptop Repair Service Dubai is here at your rescue. Call us, and our technicians will reach your location within the promised time. Contact our customer service executives if you have any doubt regarding our laptop data backup Dubai services. Grab the best deals now!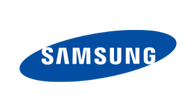 Samsung Laptop Data Backup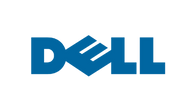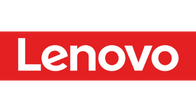 Lenovo Laptop Data Backup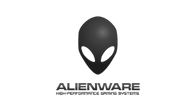 Alienware Laptop Data Backup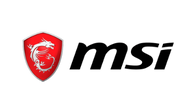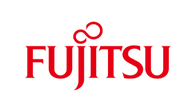 Fujitsu Laptop Data Backup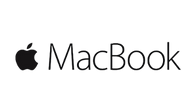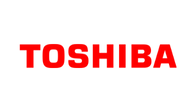 Toshiba Laptop Data Backup