Laptop Cooling Fan Replacement
Business Hours
Sunday-Thursday: 9:00 am – 8:00 pm
Friday: Closed.
Price: Starts from 299 AED
Diagnosis Time: 40 Minutes
Repair Time: 1-2 Days (Depending on the Problem)
Site Visit Charge: 49 AED
Your laptop may face quite a wide range of issues when it has a faulty cooling fan. Moreover, a damaged or malfunctioning cooling fan might affect its performance significantly. After all, it's a very crucial hardware component of your device. Now, you can get an effective repair to get a long-term solution, but certain recurring issues within the cooling fan make it necessary for you to replace it. 
So, in such cases, you need to find a quality replacement for this component. Apart from that, you'd also want skilled and experienced hands for handling the task. After all, the average user doesn't usually have the skills and tools required for replacing laptop cooling fans. So, you must always hire a reliable professional for this task. 
At Laptop Repair Service Dubai, we offer you optimal solutions for a wide range of laptop issues. With us, you can have a highly professional technical team at your assistance. We can provide you with high-quality replacement fans for your laptop. So, reach out to us if you want a reliable laptop cooling fan replacement Dubai. 
When to Get a Laptop Cooling Fan Replacement?
As mentioned before, you need not replace the cooling fan for all issues with it. So, you must observe the problems with it to know whether it needs a replacement. Our experts can inspect your device and find that out for you if you want them to. Based on that, you can proceed with the next step. 
Here are some issues for which you can hire our laptop cooling fan replacement Dubai service:
Laptop Working Loudly
The latest laptop models, regardless of the brand, are fairly quiet while working. But, they might sometimes get loud while performing demanding tasks. In that case, you need not worry as it's normal. 
But, do you hear an unusual sound from the device? In that case, it might sometimes indicate damage to your laptop's cooling fan. Now, you have to open up your device and make sure whether that's the case. And, we strongly recommend you do that as soon as possible. With us, you can get a replacement cooling fan, if required, within the shortest possible time. 
Frequent Freezing
Any issues with the cooling fan would affect your laptop's ability to dissipate heat. As a result, it would get overheated easily, depending on the tasks you're performing. Now, that would also cause your laptop to freeze more often than unusual. So, you'd probably find that quite inconvenient. Especially so, if you're trying to complete some important tasks on your laptop. 
Can't find an explanation for frequent freezing on your laptop? Then, you might want to check its cooling fans. We can offer you a quick and efficient cooling fan replacement service if you need it.
Error Messages
In earlier laptop models, the system didn't alert you if the cooling fan was damaged. But, it does so in many of the latest laptop models. So, you can now get error messages when your device's cooling fans are damaged. If your device has this feature, then that makes it easier to identify the issue. Then, you can simply call us and book our laptop cooling fan replacement Dubai service. 
Your Laptop Feels Hot
This is yet another obvious sign that the fans aren't working or doing their job properly. So, you might want to shut down the device immediately in such cases. After all, it may damage various components of your laptop otherwise. 
Now, a repair probably wouldn't be enough to fix this issue effectively. We can provide you with a quality replacement fan for a long-term solution. And, for that, you must contact us as soon as possible. 
Device Keeps Shutting Down Automatically
Does your laptop shut down suddenly while you're working on it? This might happen once in a while due to various reasons. But, if you face this issue too frequently, it might indicate an issue with the cooling fan. 
Check if your device is overheated to make sure whether that's the case. If required, you must also call our experts to inspect your laptop. Based on our diagnosis, we'll proceed with the cooling fan replacement process shortly. 
No Air Released From The Vents
Your laptop's cooling fans will keep dissipating air through the vents while you're using the device. In case it doesn't do so, there's surely something wrong with it. You must also check the vents if you face any of the aforementioned issues. 
If it's not releasing any air, you might want to get your device inspected. In most cases, replacing the fan is the most appropriate solution to this issue. With us, you can get a top-quality replacement fan at a very affordable price. 
We Provide Replacement Cooling Fans for Laptops of All Brands
Looking for a replacement cooling fan for your laptop? Then, you can always rely on us for that, regardless of your device's brand. We can provide replacement cooling fans for pretty much all laptop models popular in Dubai. 
Our laptop cooling fan replacement Dubai services are available for devices made by Dell, Samsung, MSI, Asus, Microsoft, Acer, Razer, Alienware, MSI, Lenovo, Toshiba, and HP, among others. 
Why Choose Us?
We can offer you the kind of service you're looking for and more. Here are some benefits you get with our laptop cooling fan repair Dubai service:
Professionalism
Our technical team is certified and well-equipped to deal with all laptop issues. We maintain strict policies and abide by them under every circumstance. 
Easy Booking
With us, you can get a quick solution for your laptop with a phone call. You can also visit our website, go through our list of services and hire our team.
100% Satisfaction
We offer you a highly flexible service as per your requirements. Every service undergoes quality checks, and we value your time as well.
Pocket-Friendly Charges
With us, you get quality laptop solutions at attractive prices. No more fretting over high priced replacement parts. We value customer satisfaction, and so our services are reasonable.
Call Us to Grab Efficient Laptop Cooling Fan Replacement Dubai 
Call us during our business hours to share your requirements and instructions. Our team will reach out to you and accomplish the task as soon as possible. Apart from that, we'd also like to hear your service-related queries. So, hire the most qualified team of technicians to resolve every laptop problem.
Asus Laptop Cooling Fan Replacement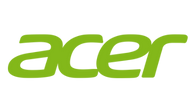 Acer Laptop Cooling Fan Replacement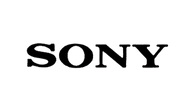 Sony Laptop Cooling Fan Replacement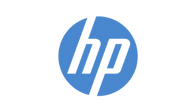 HP Laptop Cooling Fan Replacement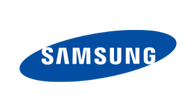 Samsung Laptop Cooling Fan Replacement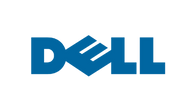 Dell Laptop Cooling Fan Replacement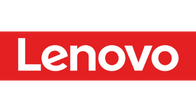 Lenovo Laptop Cooling Fan Replacement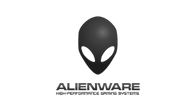 Alienware Laptop Cooling Fan Replacement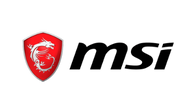 MSI Laptop Cooling Fan Replacement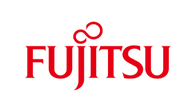 Fujitsu Laptop Cooling Fan Replacement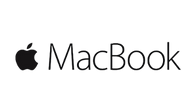 MacBook Cooling Fan Replacement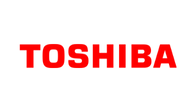 Toshiba Laptop Cooling Fan Replacement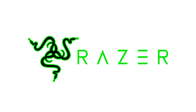 Razer Laptop Cooling Fan Replacement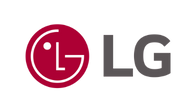 LG Laptop Cooling Fan Replacement