Business Hours
Sunday-Thursday: 9:00 am – 8:00 pm
Friday: Closed.
Price: Starts from 149 AED
Diagnosis Time: 40 Minutes
Repair Time: 1-2 Days (Depending on the Problem)
Site Visit Charge: 49 AED
These days, most of the Lenovo and Microsoft laptops contain at least 2MP cameras. With these webcams, the remote workers improved their video conferencing experience. Though, the manufacturers claimed the laptop cameras to be durable. 
But, after accidental damage, these cameras might stop working. Over time, due to consistent usage, the camera units might become defective. In certain instances, consider hiring our professionals. Being a leading name, Laptop Repair Service Dubai can resolve every camera glitch. 
Moreover, we have managed to collaborate with the top-ranked laptop camera repair experts. Our professionals have extensive knowledge in repairing cameras on every laptop. Additionally, we have fixed the broken camera from 50+ convertible laptops. 
Our certified team of technicians strive to offer excellent repair services to our customers. Whether you own a MacBook or a Notebook, we can repair cameras from everywhere. When it comes to proficiency and accuracy, we are hard to compete with. So, get in touch with us and get impeccable laptop camera repair Dubai services in return. 
A Broad Spectrum of Laptop Camera Repair Dubai Services, We Offer
Has the laptop camera stopped working suddenly? Is the camera refusing to turn on? Contact us and get these problems fixed by our skilled technicians. Our professionals have 10+ years of experience in this domain. And, we can withstand any laptop camera-related difficulties. 
A laptop camera can last more than 4-5 years. But, due to dust accumulation, it can degrade in its performance. Don't try to remove the dust particles by watching online video tutorials. You might end up damaging the camera even more. Take our professional help and retain the camera functionality with ease. 
Our professionals have a 100% success rate in repairing damaged laptop cameras. So, what are you waiting for? Schedule an appointment with our laptop camera repair Dubai experts now. But, before that, take a look at the camera repair problems we deal with:
Black Laptop Camera
Did the laptop camera screen suddenly turn black? Did you try to fix it by turning it off? Well, this solution won't work. Because this sort of camera problem occurs for outdated camera software drivers. Therefore, you have to opt for updating the camera software driver in the first place. 
Our laptop camera repair Dubai exports can efficiently handle that. Additionally, using a corrupted software driver can lead you to this camera error. Book our service and reinstall the compatible camera software driver to overcome this problem. 
Moreover, you can face this issue by using a third-party camera application. Sometimes, it will be difficult to identify the problematic camera app. So, hire our laptop camera repair Dubai experts to acknowledge which apps are creating problems. Remove them from the device to overcome this camera glitch. 
Lines on Laptop Camera
Sometimes, you might notice horizontal lines on the laptop camera. Most laptop users tend to think it causes software glitches. You might even experience this problem right after updating Windows or macOS. But, this sort of camera-related problem can take place by not updating the BIOS. 
Using an outdated camera driver can also lead to horizontal lines appearing on the camera. Thus, our laptop camera repair Dubai experts opt for updating the BIOS and drivers. We will even check whether you are using corrupted rivers or not. If we find any issue with the driver, we will fix that immediately. 
Unresponsive Laptop Camera
If the laptop camera is not responding, it could be because of the incorrect system setting. Moreover, hardware problems can also make the laptop camera unresponsive. Sometimes, an antivirus program can conflict with the device's integrated camera. 
As a result, you won't be able to access it. But, whatever the reason is, our laptop camera repair Dubai experts can easily fix that. So, join hands with us and get the ultimate camera repair solution from our reliable professionals. 
What are the Other Laptop Camera Problems We Can Resolve?
At Laptop Repair Service Dubai, we deal with a  few more completed laptop camera errors. Our professional experts have the calibre to improve the camera quality and clarity. If the camera quality becomes low, let us know. 
Moreover, if the laptop camera cannot detect your face, we can help you fix that. Our laptop camera repair Dubai experts can help you to repair the blurry cameras. Usually, dirty camera lenses can cause this unwanted problem. Thus, our professionals opt for cleaning these camera lenses to fix this problem. 
Laptop Brands from Where We Repair Cameras
Laptop Repair Service Dubai is a reputed service provider of Dubai. We can repair laptop cameras, irrespective of their brand and model. Moreover, our professionals can fix defective cameras at an affordable price. 
Visit our website and fill up the booking application to get immediate professional support. Mention the laptop brand and model to repair the malfunctioned cameras now.
Here is the list of the laptop brands from where you can resolve the camera issues:
MacBook, Lenovo, Acer, Fujitsu, Asus, Dell, Samsung, Razer, Alienware and other renowned brands.
Why Should You Consider Hiring Our Laptop Camera Repair Dubai Services Experts?
Laptop Repair Service Dubai has set a benchmark for repairing every laptop camera. Moreover, we have received positive feedback from all our customers. We can help you to get authentic and compatible laptop cameras. 
Are there scratches on the laptop camera? Consider repairing it with our on-site assistance. Moreover, removing an in-built laptop camera can be difficult for an individual. Without the required tools, you can't either repair or remove them. But, our skilled technicians have the necessary tools for camera removal. So, choose a service deal and repair the camera now!
Best Technicians are a Call Away!
Laptop Repair Service Dubai's customer support team is always there to help you out. If you need to know more about our service packages. Spend a few AED and fix the malfunctioned laptop camera now.
Asus Laptop Camera Repair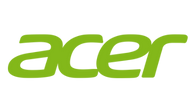 Acer Laptop Camera Repair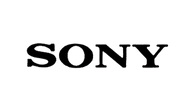 Sony Laptop Camera Repair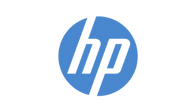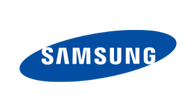 Samsung Laptop Camera Repair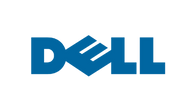 Dell Laptop Camera Repair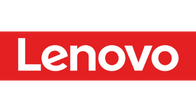 Lenovo Laptop Camera Repair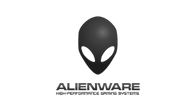 Alienware Laptop Camera Repair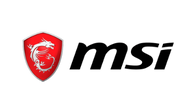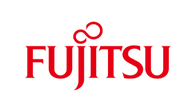 Fujitsu Laptop Camera Repair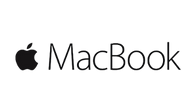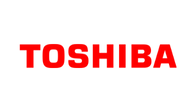 Toshiba Laptop Camera Repair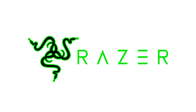 Razer Laptop Camera Repair