Business Hours
Sunday-Thursday: 9:00 am – 8:00 pm
Friday: Closed.
Price: Starts from 350 AED
Diagnosis Time: 40 Minutes
Repair Time: 1-2 Days (Depending on the Problem)
Site Visit Charge: 49 AED

Your laptop consists of many software and hardware parts that are crucial for its functioning. Especially when it comes to the hardware components, they're quite vulnerable to damages. As it happens, most of your laptop's crucial parts may get damaged under various circumstances. Apart from that, they can also simply deteriorate with time. 
Thus, replacing the part is the most viable option in such cases. After all, only that can lengthen your device's working longevity. Under these circumstances, you need quality replacement parts for your laptop. 
We, at Laptop Repair Service Dubai, can provide you with top-notch laptop replacement hardware. And, the entire service charge comes at a very reasonable and fairly affordable price. So, reach out to us to get a high-quality laptop body replacement Dubai. 
Our Range of Laptop Body Replacement Dubai Services
You might need to replace various components of your laptop anytime. Our technical team can provide a quick and highly professional replacement service for the following parts
Screen
The screen is probably among the most vulnerable parts of your laptop. It may get damaged under a wide range of circumstances. Apart from that, you may also have to replace it for other reasons like dead pixels. In any case, you'd want to replace the screen as soon as possible. After all, they're one of the most important components of your device. With us, you can get a quick replacement without any downtime. 
Fans
The cooling fans of your laptop play a very important role in its performance. After all, they keep the temperature of your device under control. Now, the cooling fans of your laptop might wear out over time. So, you'd probably have to replace them at some point in time. Looking for a quality replacement for your laptop's cooling fans? With us, you can get that with a simple phone call.
Hard Drive
The hard drive is yet another crucial part of your laptop. After all, you might have quite a large volume of sensitive data on it. Now, like other components, the hard drive isn't free from issues either. It might get damaged or corrupted due to various reasons. In such cases, replacing it on time is a better option than repairing it. Moreover, it's the only option you have in some cases. We offer you a quality replacement hard drive as a part of laptop body replacement Dubai. 
Keys
The keys on your laptop's keyboard can wear out with time as well. Moreover, they might often get damaged under various circumstances. In such cases, you'd want to replace them as soon as possible. Also, you'd want the new keys to last for a considerably long time. And, for that, needless to say, you need to get top-notch replacements for them. With us, you gain quality replacements and genuine keys for your keyboard. 
Power Supply Unit
Like other components, the power supply unit might develop various faults as well. You'd surely face quite a lot of inconvenience in such cases. After all, you probably can't keep using a borrowed charge for your laptop for long. So, you must get a replacement power supply unit for your laptop as soon as possible. Reach out to us immediately and we might be able to provide that on the same day of your booking request.
Speakers
The speakers undoubtedly fall among the most important parts of your laptop. As it happens, they might get damaged or malfunction due to various reasons. Now, that can affect your experience, if you are using the device quite a lot. Especially so, if you want to get output sound through your laptop's internal speaker. But, you need not worry as we can offer you an effective and long-lasting solution. Simply give us a call to book a laptop Body Replacement Dubai service. 
Webcam
Facing issues with your laptop's webcam? In case you haven't crossed the warranty, simply reach out to the manufacturers. However, if that isn't the case, you'd want to get a replacement webcam. Depending on the provider the service might often be quite expensive. But with us, you can get a quality laptop webcam replacement and laptop Body Replacement Dubai at a reasonable price. 
Video Card
The current video card in your laptop may get damaged due to overheating. Apart from that, it can also get outdated after a certain period. Then, you'd have to get a new one for your device. Looking for a replacement laptop video card? Our technicians can handle the task very skillfully. So, our laptop body replacement Dubai services also include a professional video card replacement. 
Motherboard
Can't power on your laptop? This issue sometimes indicates the need for a motherboard replacement. So, you must make sure whether that's the case. Our experts can inspect the issue and make an accurate diagnosis quickly. After that, we can provide a replacement motherboard, if needed. 
Brands for which You can Avail Our Services
You need not consider your laptop's brand while hiring our services. We can provide laptop Body Replacement Dubai for laptops of pretty much all brands popular in Dubai. So, you can get quality replacement parts from us for devices made by Apple, Microsoft, Dell, HP, Samsung, LG, Acer, Razer, Alienware, Toshiba, Asus, and MSI among others prominent brands. 
Why Choose Us?
Hiring us to fix your laptop takes you one step closer to a working laptop. You get to experience an impeccable performance. Our laptop Body Replacement Dubai services include the following features:
Skilled Technicians
Our technical team is well-trained and equipped to provide highly competent laptop solutions. They are well trained and have years of in-hand experience in repairing laptops. 
Simple Booking
You can easily book our range of easily accessible services over the phone. We have kept the entire booking process quite simple. Visit our website to know more about our recommended service range. 
100% Satisfaction
We can assure you of a fully flexible service as per your requirements. We understand your concern and the urgency to get back the laptop in its best condition. Customers are our first priority.
Affordable Charges
We can provide you with quality laptop solutions at budget-friendly prices. There are a wide range of laptop faults and based on the extent of damage the prices are set. So, that everyone can avail the laptop Body Replacement Dubai .
Get a Professional Laptop Body Replacement Dubai
Facing trouble with your laptop? Expert help is just a phone call away. Call us to book our services. Our team will proceed with your request within the shortest possible time. We can also clear any service-related queries that you might have. So, why stand in long queues when you get to meet the experts at your doorstep!
Asus Laptop Body Replacement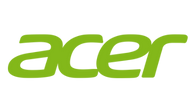 Acer Laptop Body Replacement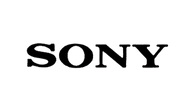 Sony Laptop Body Replacement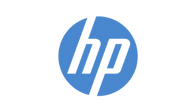 HP Laptop Body Replacement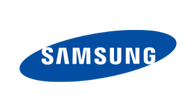 Samsung Laptop Body Replacement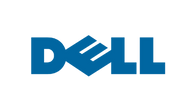 Dell Laptop Body Replacement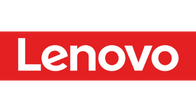 Lenovo Laptop Body Replacement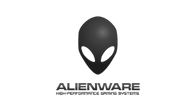 Alienware Laptop Body Replacement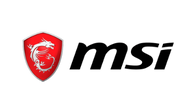 MSI Laptop Body Replacement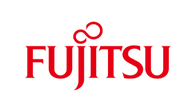 Fujitsu Laptop Body Replacement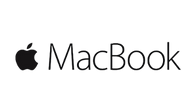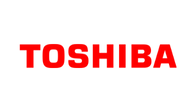 Toshiba Laptop Body Replacement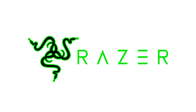 Razer Laptop Body Replacement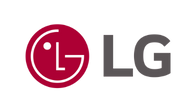 LG Laptop Body Replacement