Business Hours
Sunday-Thursday: 9:00 am – 8:00 pm
Friday: Closed.
Price: Starts from 149 AED
Diagnosis Time: 40 Minutes
Repair Time: 1-2 Days (Depending on the Problem)
Site Visit Charge: 49 AED

Undeniably, a power adapter is one of the essential components of a laptop. The latest laptop adapters can power up the device within an hour or two. Renowned laptop manufacturers like HP and Dell have included 65W power adapters. These sorts of charging devices are ultra-portable and can last for years. 
However, an unwanted electrical surge can damage a laptop's adapter completely. Over time, due to consistent usage, the power cables might stop working. Software malfunction can also lead to adapter failure issues. 
Imagine a situation where you are about to submit an online assignment and the laptop turns off. After plugging the device with the adapter, you find out that the laptop isn't charging. What will you do in such a dreadful situation? Book a service from Laptop Repair Service Dubai. 
We can fix every laptop adapter with our immense skill and knowledge. Join hands with us and get the ultimate repair solution from our top-rated technicians. Moreover, we can resolve critical laptop adapter-related problems easily. So, spend a few AEDs and get an authentic power adapter for the laptop. 
A Plethora of Laptop Adapter Repair Dubai Services, We Offer
Laptop Repair Service Dubai is widely known for offering on-time laptop adapter repair services. More than 1000+ customers rely on it when it comes to repairing their faulty adapters. Our professionals are available round the clock to fix the faulty chargers. Moreover, be it an AC or DC adapter, we can repair everything. 
Most laptop users consider buying a new adapter when the existing one stops responding. But, you should never do that in the first place. Because every laptop adapter can be repaired with our professional assistance. Before taking any further decision, consult with us. 
A laptop's adapter contains two components – a transformer and power cords. Over time, due to overcharging, the transformers can overheat. As a result, it can get damaged within a short span. And, our laptop adapter repair Dubai service expert can repair both of these units. 
Extend the longevity of this adapter unit by repairing it on time. Moreover, we offer a wide range of laptop adapter repair Dubai services. 
Here is the list of the services you can get from our skilled technicians:
AC Adapter Repair Services 
Unable to turn on the laptop even when the AC adapter is connected to the laptop? This simply means that the power adapter has become dysfunctional and it requires immediate repair. Contact our laptop adapter repair Dubai service experts for instant recovery. 
Moreover, sometimes, you might get error messages after plugging in the AC adapter. And, this sort of pop-up message can prevent the laptop users from working properly. Consider repairing the AC adapter and improve the device's performance now. 
When Should You Consider Repairing the Existing Laptop Adapter?
Sometimes, charging issues might be caused by a defective laptop battery. Therefore, our laptop adapter repair Dubai service experts first analyse the source of the problem. To make sure the problem is in the AC adapter, we will connect it with another device. And, if the AC adapter fails to charge that laptop also, then you have to repair it. 
Don't repair the malfunctioned power adapter by watching DIY video tutorials. And, that can damage the laptop charger even more. So, let us know when the AC adapter starts creating issues. We will implement the right tool and method to perform a hassle-free repair job.
DC Adapter Repair Services 
Unlike AC adapters, DC adapters can last for more than 5-6 years. However, mishandling or overheating can damage this laptop adapter as well. It might take a considerable amount of money to buy a new DC adapter. Therefore, book an appointment with us and repair it quickly. 
We will even check the power cables of this laptop adapter. After the inspection, if we find any leaks in the cords, we will fix that immediately. Don't let this sort of adapter-related issue hinder daily office work. Choose an affordable service deal and get it repaired from Laptop Repair Service Dubai. 
When Should You Repair the DC Laptop Adapter?
Most DC adapters offer super-fast charging. However, if the laptop takes ample time to charge, then something is wrong with the adapter. For an individual, it would be difficult to detect the DC adapter issues. This is where our laptop adapter repair Dubai experts play the most important part. 
We can identify the problematic DC laptop adapters with ease. So, hire our competent experts and the rest will be assured by us. After repairing the adapter, we will even check whether it is charging the device or not. 
A-List of Laptop Brands from Where We Have Repaired the Power Adapters
The laptop adapter light isn't blinking? Or, is that turning on and off after connecting the adapter? Don't delay in reaching our laptop adapter repair Dubai service experts. We have the expertise in repairing broken, defective and malfunctioned adapters. 
Avoid unwanted downtimes by becoming a member of our service network. But before that, take a look at the list of the laptop brands from where we can repair faulty adapters:
Acer, Mac, Dell, HP, Reach, Micromax, Asus, MSI, Fujitsu, Razer, Lenovo and other renowned brands.
Why Should You Consider Hiring Our Laptop Adapter Repair Dubai Service Experts?
Laptop Repair Service Dubai is one of the most recommendable service platforms of Dubai. We have deployed trained, honest and reliable technicians. We have successfully mitigated all our customer's laptop adapter-related requirements.
All the adapter repair works are carried out in a cleanroom environment. Moreover, you don't have to take up the hassle of visiting our service company. Once you complete the booking process, we will be there to fix the adapter. 
Connect with the Best Technicians Now!
If you have any service-related queries, call us immediately. Our customer service executive will help you to clear out your doubts. Choose a service package that suits your budget. So, repair the laptop adapter now!
Asus Laptop Adapter Repair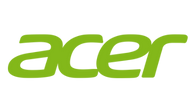 Acer Laptop Adapter Repair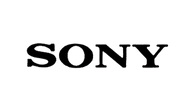 Sony Laptop Adapter Repair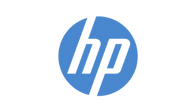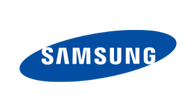 Samsung Laptop Adapter Repair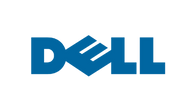 Dell Laptop Adapter Repair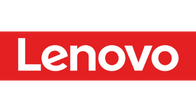 Lenovo Laptop Adapter Repair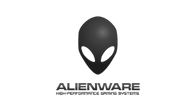 Alienware Laptop Adapter Repair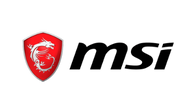 MSI Laptop Adapter Repair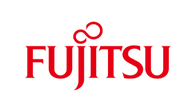 Fujitsu Laptop Adapter Repair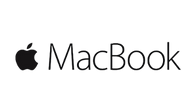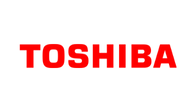 Toshiba Laptop Adapter Repair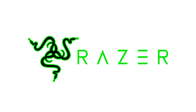 Razer Laptop Adapter Repair